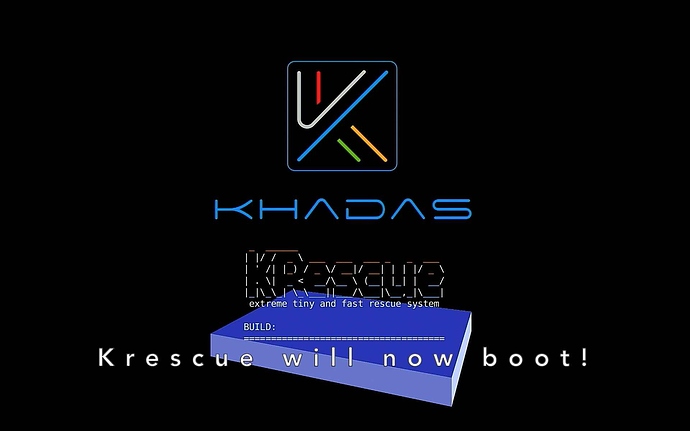 Krescue
which stands for
"Khadas Rescue"
, is an extremely small 21mb operating system that gives you full control over your Khadas VIM1, 2, 3 and 3L!
Credit: @hyphop
Main Features:
Dump EMMC memory contents to an SD card, USB, LAN host.
Restore .img.gz into an EMMC on another device.
View device information.
Rescue shell for expert users.
Shell access via UART, USB network, and LAN network.
Basic Steps to Boot Krescue:
Download an appropriate image for your device from dl.khadas.com
Burn this image to an SD card, using rufus, dd or Etcher.
Plug in the SD card, USB-C power, and HDMI into your VIM device.
Boot your VIM device into MaskROM mode (please read!!!).
Use an IR remote control or USB keyboard to navigate the UI menus.
Introductory Video: