Hi, Khadas Users:
As you might all know, the traditional Chinese Spring Festival is coming soon, Khadas team will leave Shenzhen and back to our own hometown to meet with our families.
It's almost one and half years from the day we launched our 1st product: Khadas VIM1, time flies and our team is growing up, but still a small team as we are at the moment.
We know that, we have to thank all the users who choose the VIMs product, the developers who stick in building better ROMs, the geeks who always help us running the Khadas Forum, and more…
And here now, we launch a whole new product: KFCI. (Not the KFC

)
Khadas Forum Contribution Index
The KFCI(Khadas Forum Contribution Index) is a measure of contribution to Khadas Community, it's a set of data recorded for all the Khadas users:
Find the Menu icon on the upper-right corner(Close to your Avatar)
Click the Users and go to users page
Choose the option All Time to show the contribution statistics
How to get your KFCI:
Receivers x 100
Topics x 10
Replies x 5
Given x 2
Read x 1
Well, in my case, my KFCI at the moment is:
328*100 + 494*2 + 71*10 + 1100*5 + 7100*1 = 47098

Check the further details at:
Bonus for the top10 KFCI
Top1: Cash USD $500 and Gift Voucher valued at $100
Top2-3: Cash USD $100 and Gift Voucher valued at $100
Top4-10: Gift Voucher valued at $100
Regarding the bonus time, let's say 28 Feb, that time we all have back to Shenzhen for working, and then we will publish the Top10 users by posting here.
Note: Khadas Staffs not join the rewards
Gift Voucher Usage
The gift voucher can be used for buy all Khadas products, basically, including:
VIM2 SBC Board
VIM1 SBC Board
Other accessories like: DC Adapter, IR Remote, HDMI Cable…
And, of course, our future products
Google Translation
As Khadas audiences are from the whole world, see that screenshot from Google Analytics: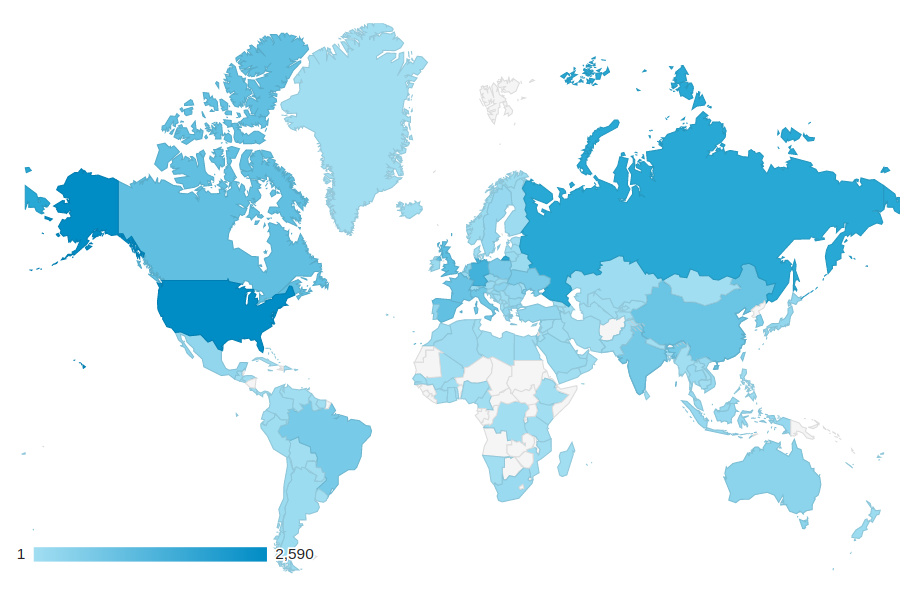 We just added Google Translation feature for Khadas Global Forum months ago, which can translate most of the languages to the different local language setup by users.
Take a try by commenting with your local language.

Suggestion & Feedback
We know that we still have a lot more to do and to be done in the 'next year', kindly do the feedback, we will hear all the voices from you and focus more on it next year:
Better Documents
Better ROMs
Better shopping experiences(Short delivering time)
Better Custom Service by the distributors
Better Products
Others
Let's move forward, together!
Well,
Finally,
Thanks and happy Chinese New Year!
新春快乐!
Gouwa
Khadas Team