I don't understand what @AKBAAR is showing

he needs driver support for ToneBoard
@tsangyoujun @Terry
please provide us with this driver! the evaluation has ended
Khadas_UsbAudio_v4.82.0_eval_2020-06-29_setup.exe
https://mega.nz/folder/QzZBRYbC#Y6B1Y0rAou_tSGEHpT5Saw/file/wrBXzCTD
now am stuck with bad old high latency driver which is also EVALUATION and OLD
Notice the latency when using the newest driver provided by Thyscon, as u can see below, ASIO is active with 4.50 ms buffer 512 on 24bit 192Khz


While using the OLD V4.11 EVAL with beeps and no ASIO Advertised and so much crackles
https://mega.nz/folder/QzZBRYbC#Y6B1Y0rAou_tSGEHpT5Saw/file/UjgSjaQZ
[Only for some OS Upgrade XMOS]-XMOS-TUSBAudio-EVAL-V4.11.0-Setup.zip
as you can see below, the Latency is so high and cant get any lower than that unlike the recent newest Khadas_UsbAudio_v4.82.0 driver .
Buffer 2048 and its making a warning, 24bit 192Khz

Please I mean Please for the love of your fans, and future fans, licence the new driver !!!
Please find attached the price-list with license information.
tusbaudio_win_pricelist.pdf
https://mega.nz/file/Buo1iJLI#AoaF-ME_bryYRiMyjtdX41kM6PpEJmpypp1VaK_SxwY
Hi Tone Pals,
I got new driver for you today if you want to try it out for evaluation purposes.
Khadas_UsbAudio_v4.86.0_eval_2020-09-07_setup.exe
https://mega.nz/file/M3wXUA6b#hYr2nT3UtU0K4vdU019Yb7PLX9Hx7TiS1oUHE1lrfsg
Khadas_UsbAudio_v4.86.0_eval_DSK_2020-09-07
https://mega.nz/file/w2hHxAZC#o-wpYaClgE_-N5-EQ-lNnm0pdyyNcbSPBaqV6g13Abc
it comes in a whole package for Icons too

No benefit of this because it is eval version?
I have bought 2 of them when it's first release but barely using both. It's sad that Khadas doesn't want to pay license for new version. I don't know if I ever buy any other products from Khadas again like the VIM that I have been looking for if they stop support as this Tone Board. I guess this is the end of this DAC and I am going to buy a new brand that cost a little more that comes with the XLR for around $200.
Hi, @Alashikita, we are still working on doing a great job!
We will release Thesycon driver in latest version of V4.86 for Tone1 together with Tone2 soon.
We already completed the driver and we also bought a USB Vendor ID from usb.org for the Tone Series products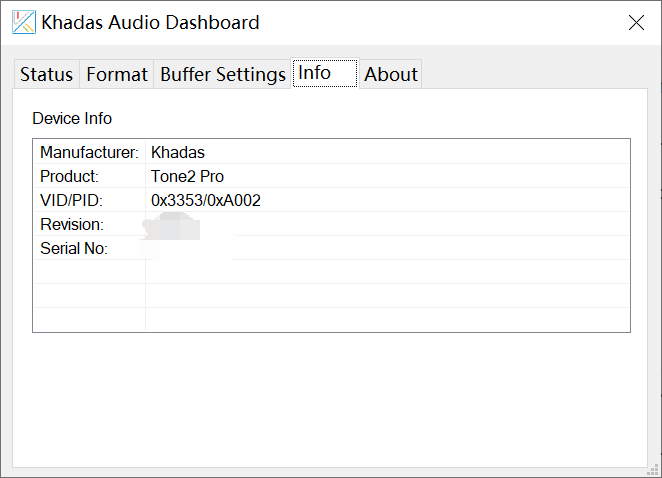 Tips: 0x3353 = 13139 in decimal.
And seems I need to leak a little more details here: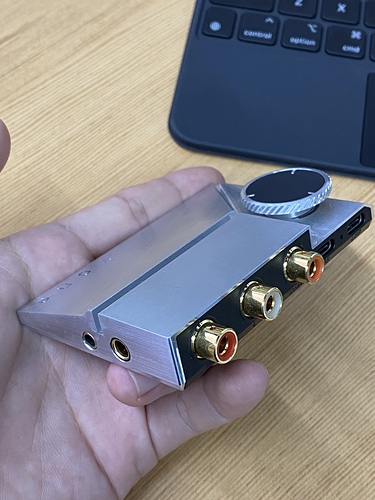 Thanks for choosing Khadas

Thank you very much.
I am looking forward for the Tone 2 as well. Hope the specs is higher than Tone 1.
Same with me and my Tone Board. But I still decided to keep it. Lets see what new drivers can do. V4.86 eval driver is great. @Gouwa better hurry up with that and also with Tone2.

Must be

Nice finally some insight into what these guys are doing. Hopefully the tone 2 follows the same price model. However they can prob charge at least a little more if it comes with the case in the pic.
On a side note… Is that a volume and gain knob? If so that would imply and amp yeah?
HIFI-CABLE? What do you mean?
This software is for Windows and Apple
using Audirvana app and loading up a free DSD64 sound file.
i like Audirvana because it tells in bottom right what type of file you are playing. but app is not free so bummer!

oooo thank you man!!! am failry new to this world of audio, i always apreciate learning new things!
am down i will try it now!
i have bought MAFIA game on steam and the OST its very good!! gona try it on fobaar and use your method!!
thanks man