Consider my interest piqued.

Piqued also…bring it on

As a workaround, maybe one of the micro SD slot extenders would work.
These can be found on Amazon, ebay, Gearbest, etc. They can be a little pricey $5-$12+(USD).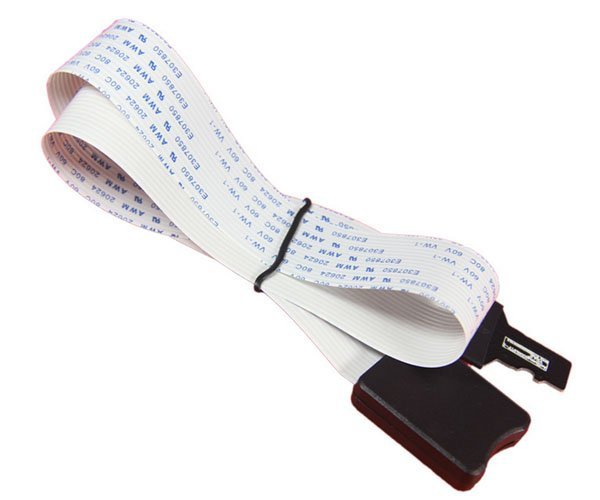 Interesting. And as they are properly called by what name they can find ?
I used search term, "micro SD slot extender", on Amazon.
Also tried, "micro SD card slot extender" on ebay.
Tried, micro SD extender ", on Gearbest.
Note: I have not tried these types of extenders.
I think we've got a solution that uSD card slot at the front side of the device.
Thanks for the great ideas.

Aliexpress 2.5 usd
New Arrival 25CM/48CM/62CM TF to micro SD card Flex Extension cable Extender Adapter reader car GPS mobile
http://s.aliexpress.com/nyeiUBZv
(from AliExpress Android)
That is a low price. Did you order one from there?
If so, look forward to your impressions of it.
I've purchased two different samples for testing, and one of the samples has received and works fine here so far:
RDFTKV , I have just purchased from Aliexpress. will take awhile and I will report.
Very nice. I need to order one too.
Be curious if there is any noted performance drop using this device with read and write
A1 SD bench test "may" show some difference with and without extension cable,
Thanks
Just recieved my sd extender. Dont notice any performance drop. Used it for torrents and videos
Good to know. Mine are still in transit.

Good news indeed, still waiting for mine also, think its on the Slow boat.
Thanks
One of the two extenders I order arrived. I semi-mounted it to the Vim.
Keeping a defective design just to be compatible with an old model? It doesn't really make sense.
Making two new models based on the defective design? I can't tell the logic behind it.