Khadas Tone Board DFU 2019-03-19 Upgrade Notes:
Upgraded the XMOS firmware version to v1.02.
Fixed issue with Tone Boards getting bricked after firmware upgrading.
Firmware v1.02 Download Links:
Upgrade Instructions:
Known Issues:
Firmware failed to be upgraded via Mac OS X.
Bricked boards may need more preparation before flashing (refer to picture).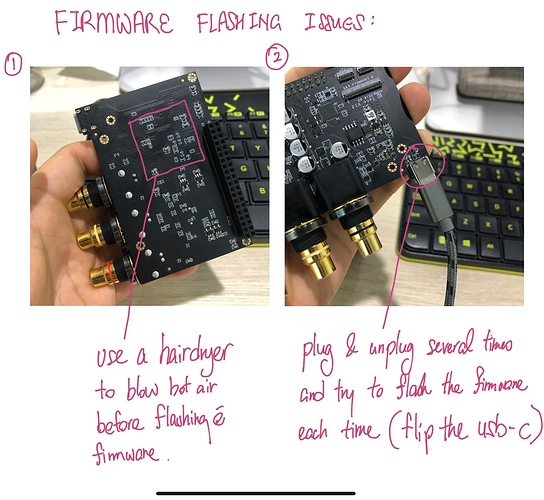 Reminder:
Check USB-C Cable
Check USB Port
Check Connections
Check Computer
Check Windows Driver [Normal] [For Upgrading]
Max Supported Sampling Frequencies:
PCM: Up to 384KHz @ 32bit
DSD: Up to DSD256 @ 1bit
Finding Out Firmware Version:
You can find out the firmware version using the "Firmware Upgrade Tool for Windows 10".