Hi there,
I bought a Khadas Tone Board Generic Edition. I can not use it with windows 10.
It is weird that the Tone Board works every time when I plug it into Windows 10 initially for a couple of minutes, but then it stops working without any error information. I mean there is no sound from the Tone Board any more. It just becomes mute. However, if I unplug the Tone Board and plug into the Windows 10 again, It works for another couple of minutes, then become mute again.
I installed the har driver but nothing is changed.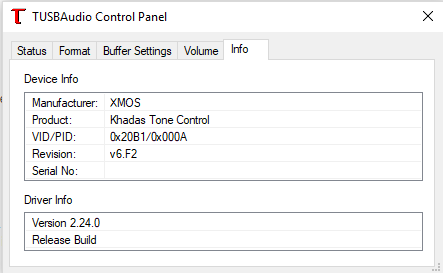 Can someone give a hand?
Thanks.