I've been playing around with my Vim3 pro and noticed the device gets really hot.
Under ubuntu 18.04 (official firmware V20190830), the temperature goes straight to 75C when watching a Youtube video on 480p. The room temperature is around 20C, the vim3 is installed with the new heatsink (no fan)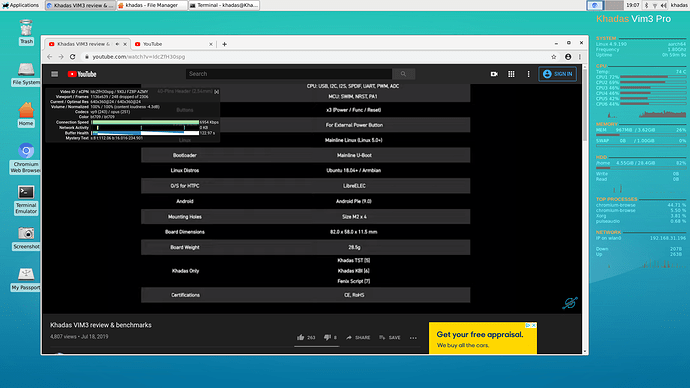 Not sure if this is normal, but the promo site (https://www.khadas.com/vim3) states that the new heat sink (without a fan) prevents thermal throttling during a stress test.