Preparations
Download the tool Etcher.
Download the LibreELEC ROM, check here for the latest version.
A micro SD card.
Burn Firmware to SD Card
select image after decompression firmware.
select you SD card .
Flash and wait it finish.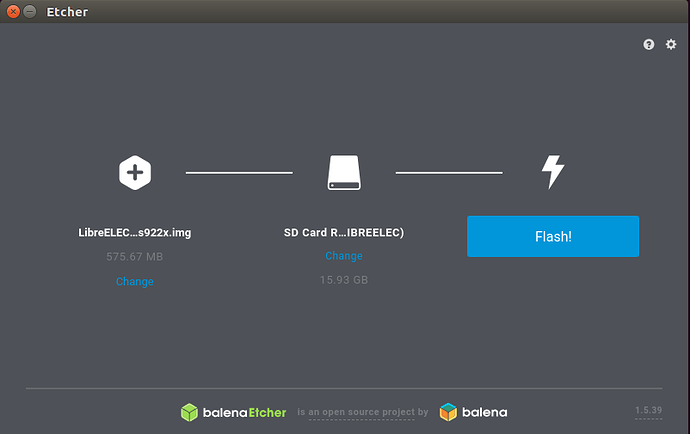 Modify DTB files
you can see two partition After flash it.
Open the dtb directory ,you will see the DTB file which name is meson-g12b-khadas-vim3.dtb. This is the true DTB file with khadas VIM3.
Open the file uENV.ini, you will see a config file then open it .
How to use it
Insert the finished firmware SD Card into the board.
Boot VIM3 from SD Card by Via Keys mode (Side-Buttons)
The first boot takes some time to initialize.And then,you can use it.