Hi Community,
I am using TS050 Touch Screen for VIM3 Pro and using Ubuntu-gnome-focal_Linux-4.9_arm64_EMMC_V0.9-20200530.7z OS. By default the screen looks like this: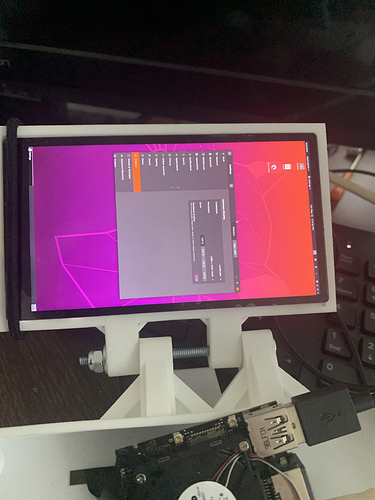 Weirdly, It uses 1088x1920 resolution on a 1920x1080 resolution screen. I tried all the permutation and combination of the options to change it to Landscape orientation but nothing happens whatever the options is chosen either portrait or left, right. Also, the only resolution available is 1088x1920.
I already use
cvt , gtf and xrandr to rotate or add new mode for 1920x1080 resolution but it apparently throws this error : Failed to get size of gamma for output default.
I saw few threads in khadas forum regarding this issue but they were for HDMI outputs. I'm using MIPI-DSI TP as output so they doesn't work.
Some of the outputs are shown in pic below: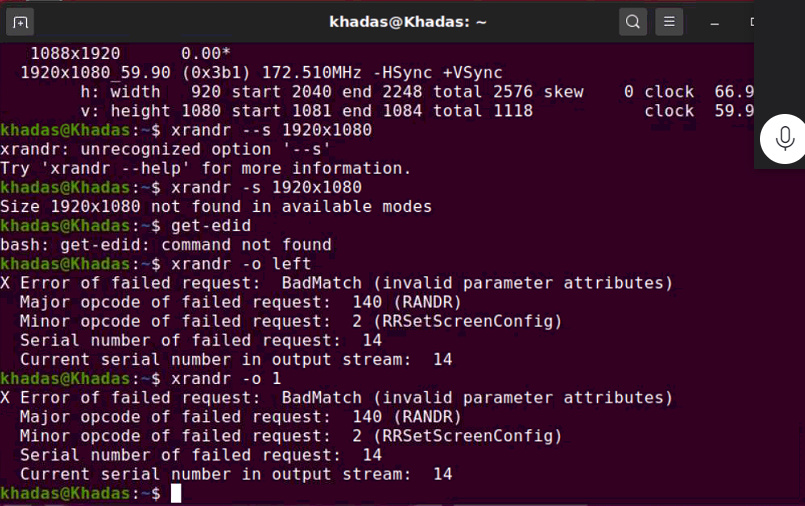 I hope someone solved this issue before.
Regards