Hi,
This is compativel wiht khadas Vim?


http://www.gearbest.com/development-boards/pp_129612.html
Best regards
Andrew
Same here. For a small fan WAY too loud… It almost sounds like a small vacuum cleaner! BUT it works temperature wise. Before my VIM was in idle and working mode between 75 and 85 degrees celcius. And now in idle mode its 50 degrees.
It makes too much noise, even desktops aren't that loud, it's better to use some externally powered x86/64 fan connected through 5V power supply.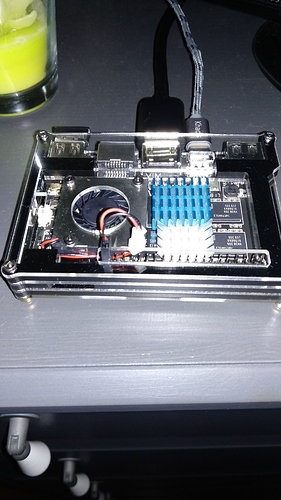 Hi
sometimes the image disappears and the blue screen turns up, help me if I've done something wrong?
I noticed that both happen on rom Vim and on AndroidTV, thanks
Regards
Andrew
Hi there everyone, I'm new on this community.
I tried to buy the cooling fan for khadas on the link above but it was sold out.
When will it be available again?
@Gouwa Do you have any info regarding this subject?

Best Regards,
AmAuron
Hi, Amauron:
Which VIM model do you have? VIM1 or 2?
VIM1's cooling fan is out of stock temporary.
Hi, i've got a VIM 2 model.
The link above is only for VIM1, and the connector of the fan is different between VIM2 and 1:
VIM2: designed with a 0.8mm pitch cooling fan header and fan driver circuit.
VIM1: doesn't design with any cooling fan header or driver circuit.(drive by the 40-pin GPIO by VCC power directly)
For VIM2, as the current acrylic case doesn't have enough room for the cooling fan, so the we haven't got VIM2's cooling fan online for sale at the moment. We are designing the new DIY case, which support cooling fan mounting and will launch soon, you might need to wait some time.
Thanks!
I mounted the kit, to adjust the fan speed and lower the noise I put a small trimmer, I mounted a nice heat dissipation with thermal adhesive paste, now fully loaded in steaming with kodi I work at 45 degrees before working at 85 degrees.
and I'm waiting for the new case.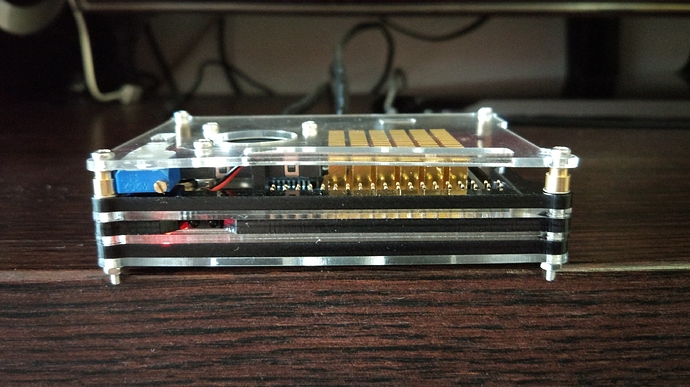 Hi all!
I've just ordered VIM2 Pro and start reading this forum. Maybe I should do in first place


Is it realy necessary to install fan or radiator? If so why is not included in original package?
Don't tell me that watcing a 1080p video and running torrent is to much for VIM2…and is calling for extra cooling?!
Regards,
Tomaz
Looks much nicer than the one that ive just hacked together! Standard heatsink and fan with a 20x20x10mm copper shim to go from the cpu to the outside of the case, with a couple of plastic spacers to lift the fan to the right place! Looking forward to a more integrated solution!
When will this new model be available?
It's heatsink for VIM1 and VIM2, not a new model, and will be ready to sale next month.
This looks fantastic! I just bought a pack of heatsinks and some artic silver epoxy (arriving today) so I'm glad I checked here before making a permanent mistake!
I like you, you are great
Very nice !
When and where can I buy ?