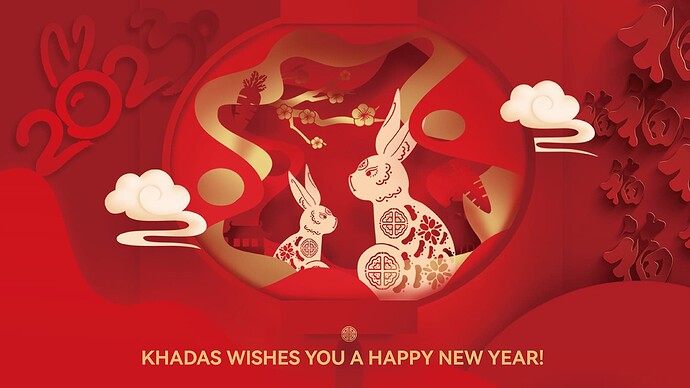 Dear Khadas Community,
Thank you all for being part of our journey for yet another year! 2022 was a momentous year for Khadas, as we managed to release several ground breaking products for the consumer and open source markets. We launched 'Tea' a portable DAC for smartphones, an updated VIM1S for our OEM/ODM customers, Tone2 for the open source DAC market, and Edge2 which will begin our foray into the consumer mini PC market.
Without further ado, it's time again for our KFCI awards, and I'm sure many of our top contributors on the forum are stoked to find out who has won the latest awards and products from Khadas!
For New Community Members:
The KFCI (Khadas Forum Contribution Index) is a measure of one's contribution to the Khadas Community, and is a set of data recorded for all forum users.
How to See Forum Statistics:
Find the "hamburger" icon at the upper-right corner (to the left of your avatar).
Click "users", to go to the users page.
Choose the option "year" to show the contribution statistics for this past year.
How to Calculate Your KFCI:
Received x 100
Given x 2
Topics x 10
Replies x 5
Read x 1
Awards for the Top 10 KFCI winners:
● 1st Place: $1000 USD cash and an Edge2 ARM Mini PC with transparent casing (Limited Edition)
● 2nd to 3rd Place: $500 USD cash and Khadas Shop Voucher valued at $200
● 4th to 10th Place: Khadas Shop Voucher valued at $100
Note: We will DM (direct message) each one of you the Khadas Shop Vouchers, and determine your preferred method of cash disbursement or donate to a cause of your choice.
Gift Voucher Usage
The gift voucher can be used to buy all Khadas products, such as:
VIM Series Single Board Computers

Edge Series Single Board Computers

Tone Series DACs

Heatsink & Cooling Fan

DIY Case

Tea, Tone2 Pro, Tone2 and so on.
Other accessories such as:
DC Adapter

IR Remote

HDMI Cable…
And, of course, our future products. (assuming the vouchers do not expire by then)
KFCI Spirit:
The KFCI awards are for forum members who have contributed to building up a community and mutual help. As we venture forward into 2023, our sense of community will continue to be essential to ensure continued success for all in Khadas Community.
Suggestions & Feedback:
Feedback is essential to help us improve your user experience - good and bad comments are both welcome. In 2023, we hope that both the Khadas Team and our Forum Members will do their best to give quality replies to each question asked.
Previous KFCI Events: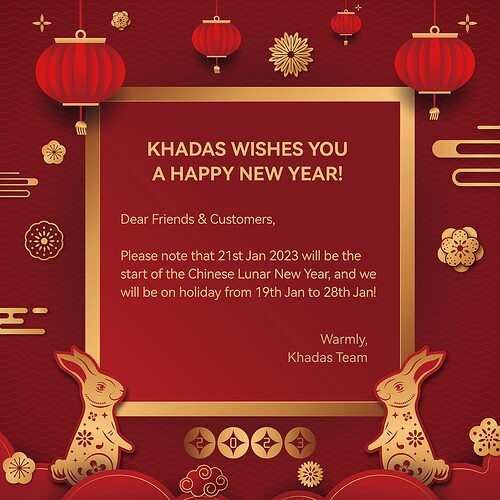 Wishing you a prosperous 2023!
新春快乐!
Khadas Team