That's a good news for tall the Netflix users

Hope to get positive response from Google.
As an early tester for the VIM3L, I have to disagree, the VIM3L does not run as hot the VIM3 (2 less cores) and the metal plate is not needed for this product in my opinion, idle is at 42c with no heatsink.
On a separate note I think everybody has a USB charger available that can be used and with an emphasis on e-Waste I do not think including one is necessary.
I do think including a USB-A->USB-C lead would be appropriate for any kit though.
You can now choose to add the 10W USB Adapter + USB Cable to the HTPC Kit - hopefully this will help to alleviate e-waste

hello
Is this board going to have the same broadcom chip as the VIM3, the one without working linux drivers?
.
Well that's a good question


As per the Specifications above this the module which is the same as VIM3, So the answer is Yes.
Wi-Fi AP6398S Module
802.11a/b/g/n/ac, 2X2 MIMO with RSDB
Yes, same wi-fi module with VIM3, and currently only work on Linux 4.9 but not mainline linux.
BTW, all the difference between the VIM3L and VIM3 are listed as red circled part below: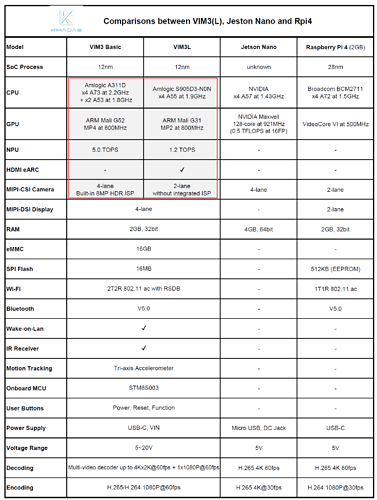 Gpio pinout suport vtv board. ? can we use hw ts interface
Sorry, cannot, the vTV board can only work on VIM2.
Hi @Gouwa, i read " VIM3L + Tone Board + Volumio = Hi-Fi Audio Player." on the https://www.khadas.com/vim3l page.
Do we get to develop such a version or did someone already do this


But with this one we're interested, best regards
Gé
Volumio OS developer
Yes, we have a plan to do that.
BTW, our team inside also discussing that if we should add more audio features like Dolby Digital (Plus) and DTS features for VIM3L.
May I know more information of you and we are happy to provide free samples to early developers.
Thanks!
But it's good to make it clear that it can work with TBS or another external usb tuner, using CoreELEC + crazycat drivers.@takitr
Powered through an externally powered usb hub.
Remember well only works with CoreELEC
LibreELEC no
Dolby, Dts etc. is not very interesting from an Audiophile's point of view. We at Volumio still think in terms of 2-chan stereo with most performing playback (Hi-Res, DSD).
But for CoreElec users this will probably be highly appreciated.
Dolby, Dts etc… is not intended for audiophile but videophile

agree, but where does that differ from my answer

I want to add hw demuxer for enigma2. I will be waiting new device
Added a VIM3L comparison table to khadas.com/vim3l
Hello, The USB port next to the LAN port is USB 3.0 by default. It is not the typical USB3 blue, as it functions as USB 2.0 when the M.2 slot is used for PCIe.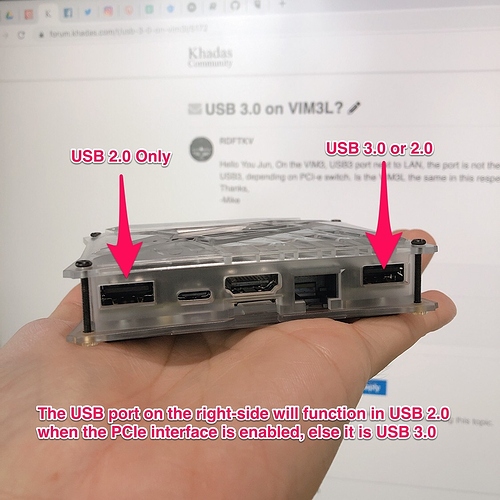 Thanks @RDFTKV!

I've added the port label diagrams below (same as VIM3).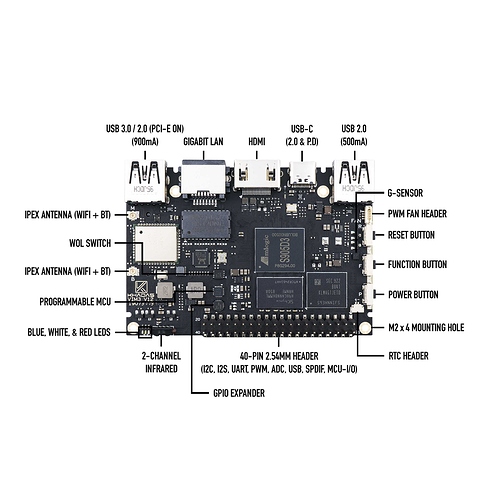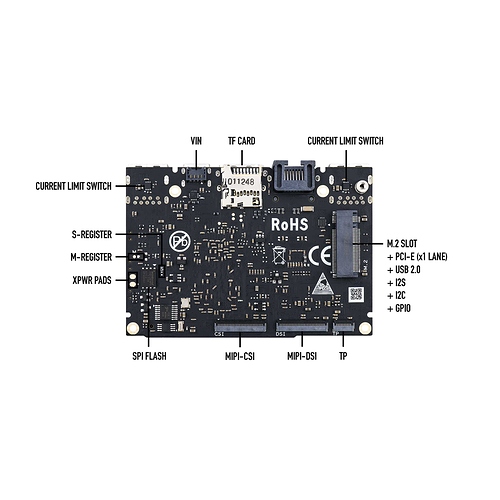 Hello everyone, my name is Steven Laminger, I am the creator of SlashTV Android OS, project owner of Retropie on the tinkerboard, senior developer with The Retro Arena, and senior member of XDADevelopers.
I have reached out to the team about getting a developer kit to Port some of my work over to this device, Slash TV is an all in one gaming and media OS with multiple uses, while Retropie is aimed directly at retro gaming enthusiasts. I also build kernels and Linux from scratch when necessary, and I maintain my own GitHub and website which is home to many of my projects. I prefer not to write closed source code, as that helps nobody in the community. I'm also a certified software developer, currently in my last couple of classes at college. I look forward to working with and helping the community. Thanks for having me

Hello and Welcome to Khadas Forum,
I have watched some videos of slash tv and i think its a decent Android tv style Android setup and I think that can help Vim3L users get a stable htpc Android box.
Good work.