Hope to add support for MCE remote control
@Terry
Yes confirmed, 5G wifi is broken in the sdk!!
Anyway is a simple fix… i already fixed it.
Can you tell how to fix it?
Hi, Superceleron, do you think this could be a misspelling?
you noticed?
in my case , in this SDK,
WiFi everything works quite well!
router: keenetic ultra
the nominal speed of my internet is Dow.200- Up.20.
2.4Ggz-94mbps-20mbps
5Ggz-210mbps-21mbps
By the way, now I'm watching a torrent movie online, 4K, weighing 110 gigabytes, about 10 minutes, WiFi-5ggz, no brakes.
modem at a distance of 3 meters, and here I am writing from the phone.
…
…
in the end, after 30 minutes of testing the movie, WiFi was very stable, no brakes.


screenshot during the movie: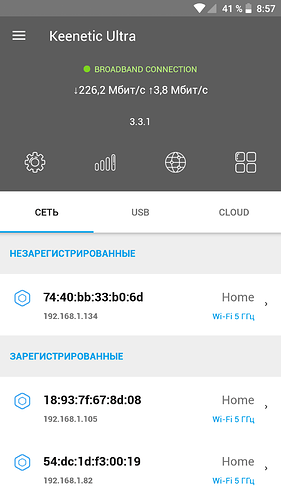 About 5G WI-FI, Can you describe it in detail?
Not sure if there are issues on wifi, I am using netgear R8000 router, it has 2 5G wifi and 1 2.4G wifi running at the same time. for VIM3 with V200103 ROM, I can find the 2.4G and one of the 5G channel for my router. One of the 5G channel cannot be found.
On the router that cannot be seen, is that router broadcasting its SSID?
Hi. How to fix wifi at 5 GHz ???
Well since the rom as root, just edit system build.prop or is vendor build.prop… well in one of the two LOL i just cant be sure now, just check both build.prop…
And just comment out ( put a # in the beginning ) ro.boot.wificountrycode=CN , save and reboot and voila 5g back.
In the sdk just go to kvim3.mk, kvim3l.mk and comment ( put a # in the beginning ) the :
PRODUCT_PROPERTY_OVERRIDES +=
ro.boot.wificountrycode=CN
And that is it!
Thank you very much for your help! I'll try to fix it, but I don't understand much about it yet …

Thank you all for your help! Made changes to system / vendor / build.prop. WIFI 5 GHz began to work !!! …



, Здравствуйте! Можете поподробнее написать как пофиксить?
Hello! Dear superceleron announced in the near future a new firmware, there all this must be implemented.
Great news for all! Happy to see a fw treating VIM3 as a player.