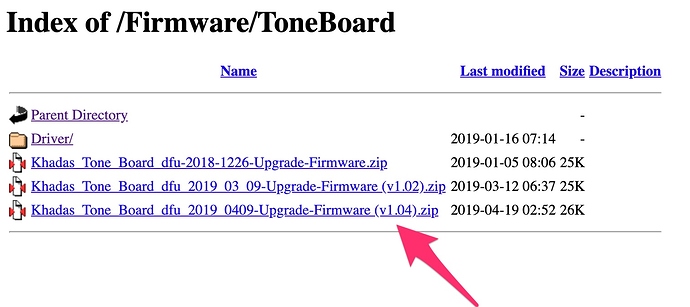 Khadas_Tone_Board_dfu_20190409_Upgrade_Notes:
Upgraded XMOS firmware version to v1.04.
Improved DOP hardware playback stability of DSD audio files.
Firmware v1.04 Download Links:
Upgrade Instructions:
Find Out Firmware Version:
You can find Tone Board's firmware version using the "Firmware Upgrade Tool for Windows 10".
Note: After upgrading using the "EVAL drivers", uninstall them and use your Windows 10 native USB-DAC driver, else you will hear a loud tone after sometime.