SSD Temperature / Resultant Airflow:
Gets to around 40C-ish in my physical tests.
Simulation looks about right in my opinion (the case does feel warm in that way).
Not too sure what to do about it right now, will leave these here to contemplate.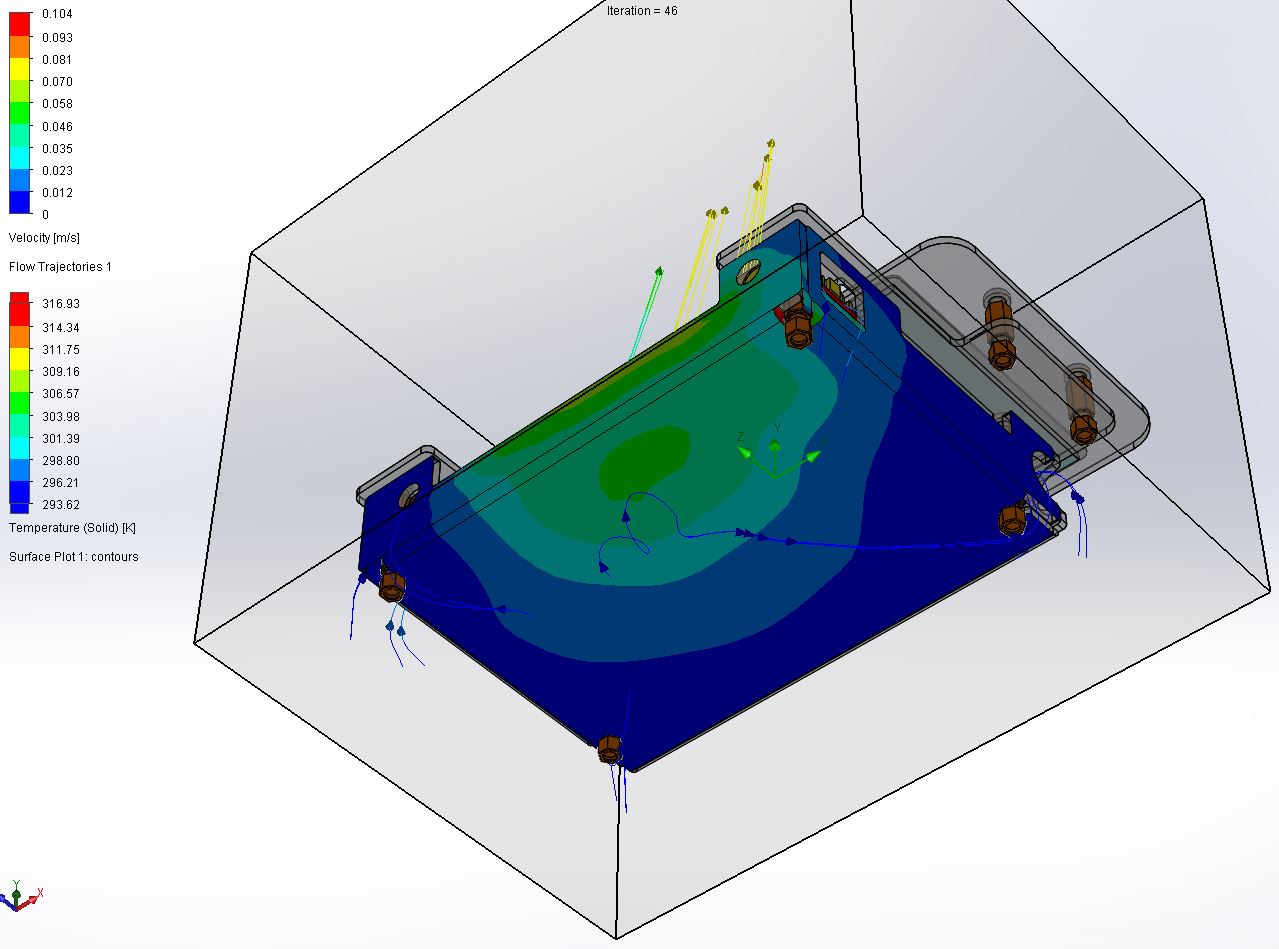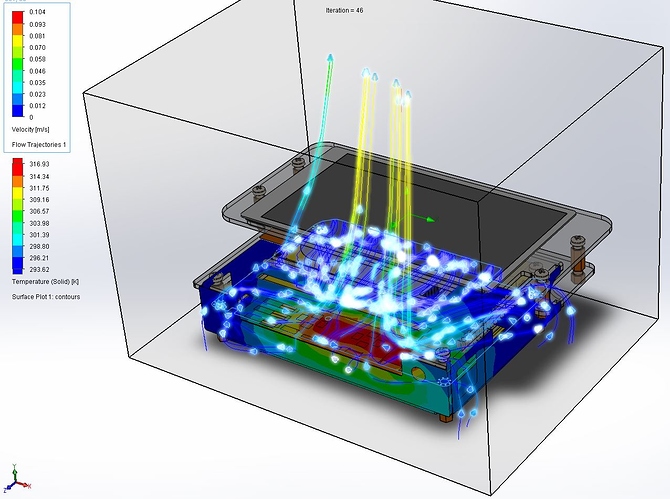 If the case was oriented vertically, the hot air could escape through the port-region. However, assuming it's used horizontally (as depicted), then it will be a little more challenging.
---