Please tell me that USB is routed to the M.2 slot?
This board would be a winner if that's supported.
Unfortunately, there's no USB support for the Edge-V's M.2 slot. https://dl.khadas.com/Hardware/Edge/Schematic/Edge-V_V11_Sch.pdf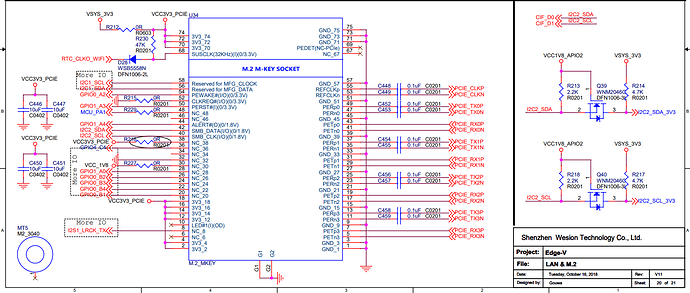 Might I know that your thought on this?
Edge-V not with USB routed as the RK3399 with four USB interfaces for, and we designed for:
USB-C(USB 3.0 & DP)
USB-3.0 HOST
USB 2.0 HOST
Another USB 2.0
We just keep the 4th USB 2.0 on the 40-PIN GPIO to keep VIMs compatible.
But for VIM3, the USB is routed to the M.2 Slot as we add a USB Hub and more USB interface there.
Have fun!