Yes, will come with pre-rooted in next build.
What's an ATV? Not familiar in this context-- unless you mean android TV?
Yes, but i will be waiting for another build, this one are 2 unstable at the moment…
I already cleaned it a bit, deodex it… but still lots of work to do!
@Gouwa can you guys bring also the the notification bar and navigation bar in the next build?!
We've built a notification & navigation bar ROM on Android 6.0.1, but haven't release.
OKay, will porting to Android Nougat also in next build.
What do you think of us doing a build automation server for people to submit github links to in order to allow for fresher builds?
Something like a semi-public jenkins box dedicated to building VIM images?
Faddat:
I think you can create a new topic with more information & details about this.
thks


i will be waiting for the pre-rooted and notification/navigation bar

Yes, next build will comes with both of these, and other feedback for the community.
(Marshmallow ROM is already done, and if you need, I can upload for you.)
Hi Gouwa: Do you have a new update for the Vim Marshmallow rom? If so, could you upload it? Or is it only for restricted release? Am currently using Superceleron's standard MM rom, which is very nice.
Terry built a new Marshmallow ROM weeks ago, but still haven't released yet, as there isn't too much changes with last version, and following are the changlog of Vim_Marshmallow_Root_170303:
update list:

Add the support for status bar contorl
Add the Miracast support
Update the Google Apps
Update the Youtube application
I see. Yes, not a significant update, so I can understand why you're not rushing to release it. Still hoping we might see a color space switch and maybe an HDMI hide (mask) feature one day…
No need i think my latest one is already good


Im really interested now is in 7 lol i wish i had a spare pc to grab the sdk… i dont have one available now and this one dont have enough free space for the sdk and the compile… that is big…


But i think some ppl may like a newer build of MM from you guys

This build is awesome, no screen flicker and super vivid colors

Just installed this nougat ROM on my vim pro and I have a couple of issues, auto refresh rate change does not work when using the latest spmc. It doesn't t let me access my windows shares in es file explorer and when I try and add my share as a source in spmc it says operation not allowed. I have other android devices with the same versions of spmc and es explorer that do auto refeshrate change and can also access my shares so I know it isn't my content or server
which version is the spmc? I installed the 'kodi-17.0-Krypton_rc3-arm64-v8a.apk' , that is ok.
You can download it from this and have a test.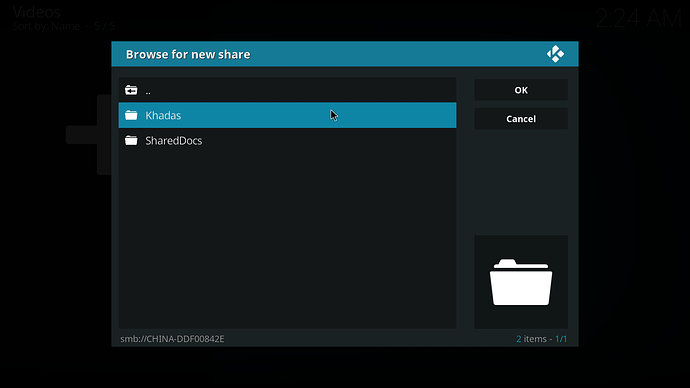 Please do stock ATV version. Thanks.
ATV == android TV?
Or something else?
Thanks.
Yep, ATV is Android TV, more details at:

Enjoy!
Another suggestion, sticky thread with suggestions, suggestions for vim's, improving your website or forum, i think this community has a lot of good suggestions for you, it would make this forum cleaner.
It would also be nice to have a sticky with all the firmware available for Vim and Vim2, official and 3rd party.