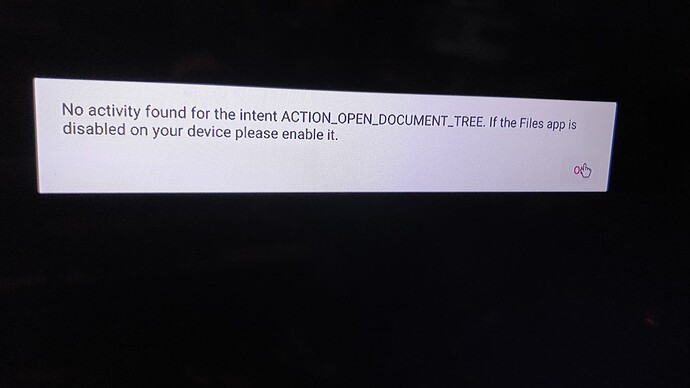 When i try to find files dolphin crashes, Redream says no app installed, arc browser can't see the SD in /storage
The picture shows the issue partially. We need a standard aosp file manager included. The one it has now is different from most that I've seen in stock images, is it custom?
Also when I use ATV launcher or ark browser it's not remembering when I tell it always use an alternative launcher.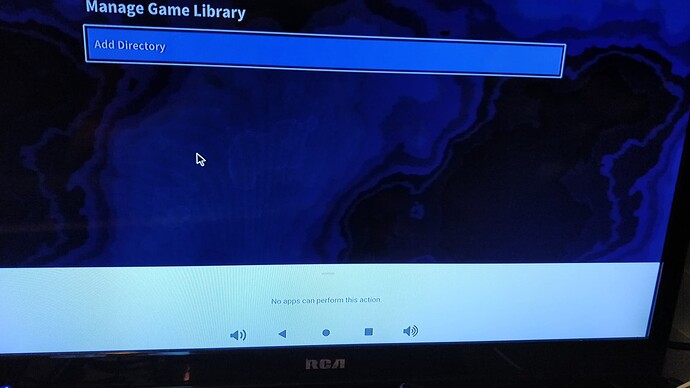 Something strange is going on here.