You can refer to below post. Thanks

I had the same problem.
so i changed "persist.sys.app.rotation" but it didn't' fix.
i installed a downgraded version of the Antutu App and it was fixed.
(App version is : 6.2.7)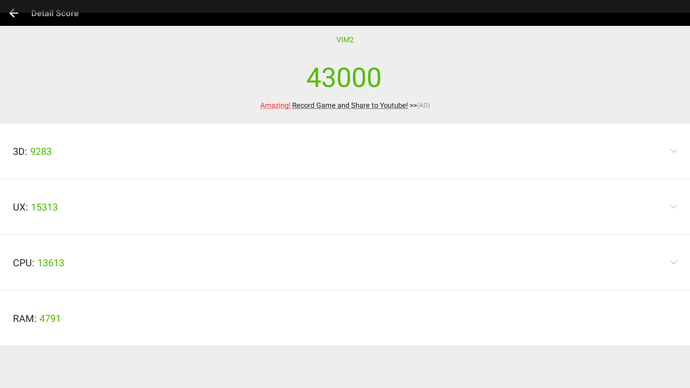 Thank you
Thank you for your answer.
what a pity not to put the latest version.
even with aptoid tv, it does not work.
fred21
the update has fixed the problems
That's good news.
I have to test it, too.
Thank you for the good information.