I dont know whether thats possible or not
can someone from the khadas team be able to tell if it is possible to reset the board
Hi @Jcc4219
Can you help to take some HD photos with both sides of the KTB and post here?
BTW, can you tell us where you purchased the KTB? I will let the sale service to follow up this.
Thanks!
I bought it from amazon sold by SmartFly info which I believe is one of Khadas distributors when I looked at the list. I will post pictures in a bit. I have it in a case so I need to take it out first.
Yes, SmartFly is our Distributor.
Will check the photos and response if you post.
Can you show us the case that you used? We need to ensure that the case with right design and will not cause any deformation of PCB board.
Confirm again: you have tried with different USB Cables, right? Just need to ensure it's not RCA cables.
I think the issue is figured out: this component for USB signal is missing: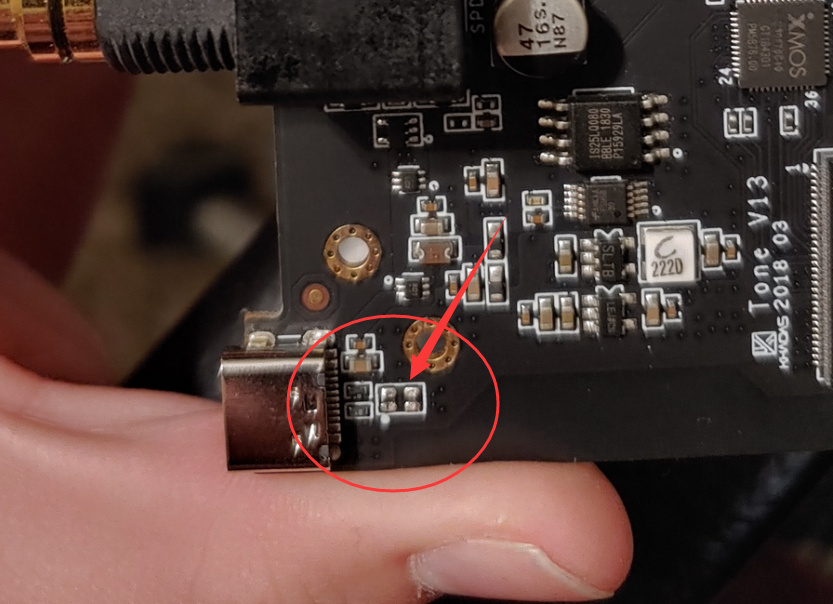 You can contact Smartfly and share the link to return to us for repairing.
Good day!
Yes different usb cables.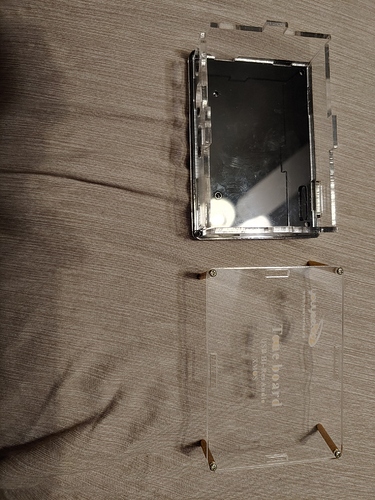 This was the case i bought from aliexpress
The board fit in the case well and was working with it on before.
So what do i need to tell smartfly when i contact them?
Just share the link to their sale service.
Let me know if any problem to contact them.
Good day!
Yes, the link of this thread.
Will I have to pay anything to get it fixed?
We will fix it for free. But you have to confirm with Smartfly and address who to bare the shipping cost.
Would it be possible to just do a refund instead of getting it fixed and returned? I have since bought a different Dac and no longer need a second one. However if this is not possible since I bought it only 4 months ago is it still considered under warranty even if I bought it through amazon?
Just wondering because in another thread I saw that it was mentioned that if it is under warranty it can be exchanged or refunded. But that was one that was bought from your website so I didn't know if the warranty still applied.
I talked with smart fly and i will be sending it back for repair. Thank you for the support!