What are the news.
productions, shipments, accessories etc.
firmware, android, ubuntu, dualboot
thank you
Hello.
what are the news, edge and edge v.
accessories etc etc
thank you
Hi @tsangyoujun:
Update the Juice V11 for Edge-V here

Good day!
Summarised from: https://www.indiegogo.com/projects/khadas-edge-rk3399pro-hackable-expandable-sbc/x/19469127#/updates/7
A surprise for all of you is the "Juice Board" for the Edge-V, that will allow it to connect directly to the Lithium Polymer Battery! We've been having a tough time with the juice board, as battery boards are rather complex. However, we hope this will make our Edge-V even more versatile and capable!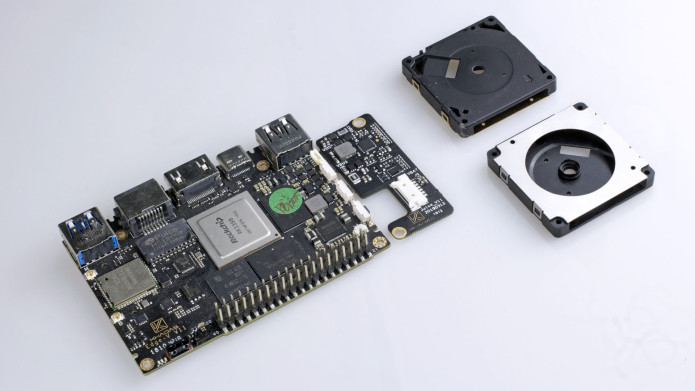 Also in the photograph (right-hand-side), are the new moulds for the 3705 Cooling Fan, which comes in black, because black is cool. It comes with a silver metal shield (not gold, as previously photographed).
Below are schematics for the Edge v14 and Edge-V v13, which have already been sent for production during the start of this month. Final shipping schedules will be updated towards the end of April.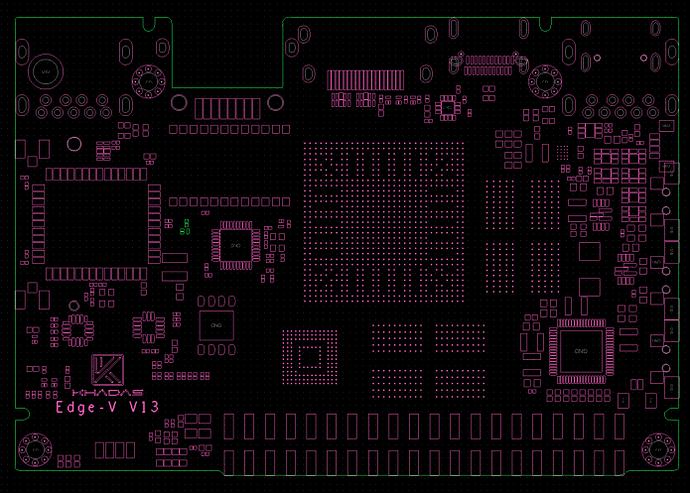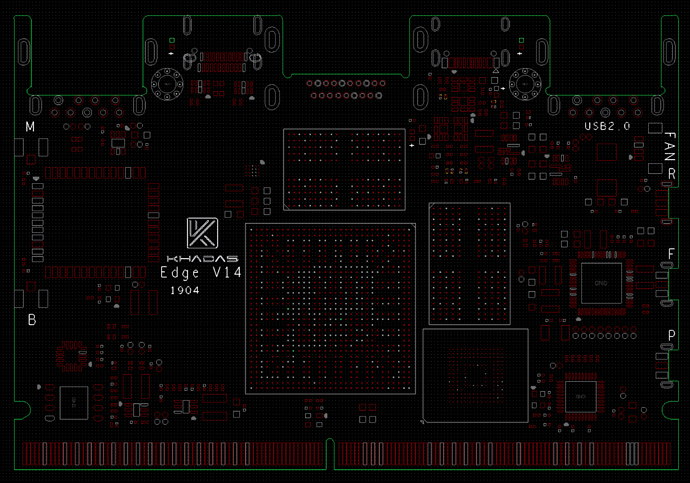 Sorry to keep all of you waiting, however quality is really important to Khadas; we want to do our best to ship a reliable product!
Thanks again for your support!
Khadas Team
How much will "Juice Board" for the Edge-V cost? Or maybe you will give a gift to those who kept you on Indiegogo almost half a year ago?
Thank you.
Hi, what are the approximate terms of shipment of pre-orders scheduled for March?
With respect, Gleb.
Progression of 3705 Cooling Fan development. @Gouwa is now working on the silver casing, and labelling. Should be done soon.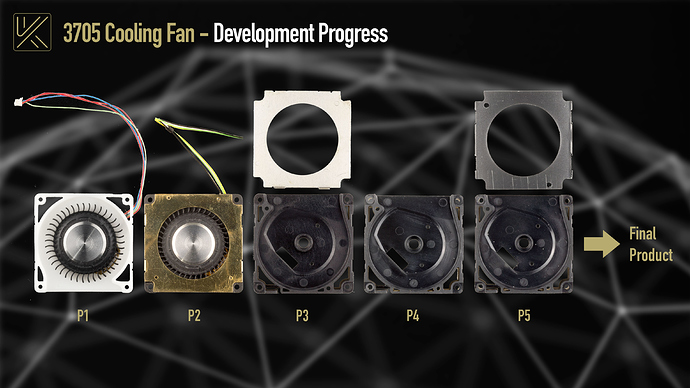 The new Edge and Edge-V PCB boards arrived today! Here's @gouwa looking very delighted with his 2 stacks of boards! More updates to follow.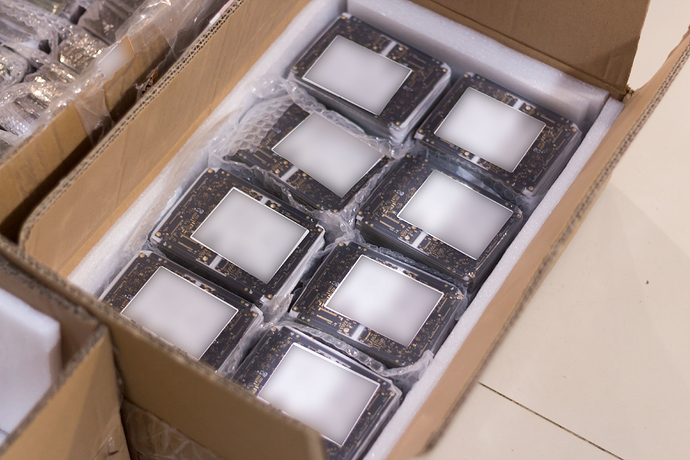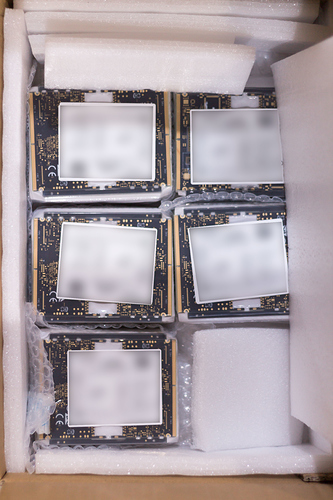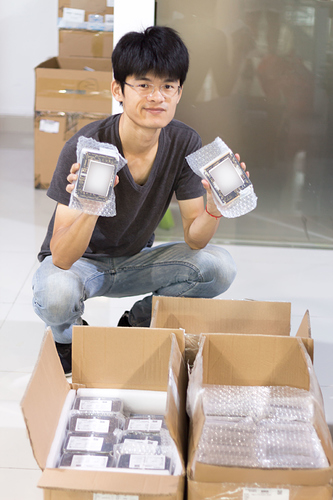 Wow! Thanks for the great news!

hello.
final straight, finish line and close, the checkered flag is ready.

Those are bare PCBs still in the two-up panels by the look of things. So, just being curious, but do you have your own pick and place machines, etc. to populate them yourselves, or do you outsource that job?
We will do SMT next in the coming days in factory(our partner factory not ours).
Hope it all goes smoothly for you. I was just being nosey when I saw the bare boards, wondering if you did it in house or not. The kit's pretty expensive!
hello
we no longer see any video or other test on the edge and edge V.
people had it in mind.
News from the testers would be nice too.
it starts to be long and voila the vim3, tip its nose.
the day I receive my V edge, I saber champagne.







thank you
What kind of tests would you like to see? I could probably do a few. @Gouwa and team are 996ing, they are very busy.
I'll pop-over to the factory next week with @kenny to take a few photos. Or if a factory visit isn't possible, I'll photograph the incoming stock when it gets to our office.
Thank you for the quick reply.
I have always been in android with my vim2 max.
I have never had problems with, no crash or other.
but with the edge V, I want to test something else.
it has a lot more possibility, camera, ssd etc.
ARMBIAN, libreELEC, linux or other.
will everything work, wifi, network, etc.
I use a lot of kodi streaming and IPTV in android apk.
I do not worry, I know it will be good.
Edge-V software tests for:
The latest version of Armbian (version "default" with kernel 4.4) runs all hardware including WiFi and BT (need a small setting to automatically turn on BT). When installing media script, HW works for full-screen video (Kodi with HW is included). With 5.1 core, wifi and BT are not working yet, there is no sound via HDMI (with 5.1 core I am using USB sound card yet) and no HW support. Libreelec - runs all hardware with HW. By the way, Kwiboo wrote that he plans to add another version of LE with the main kernel (5.x).