Hi!
I recently bought 7" touch screen display with resolution of 1024x600 (60Hz). Touch works fine with raspberry running raspbian and also on windows, but not on vim3l running latest android.
Link to screen
Albeit something is happening when I touch it. If I have my mouse connected I can see that the cursor disappears immediatly after pressing the screen.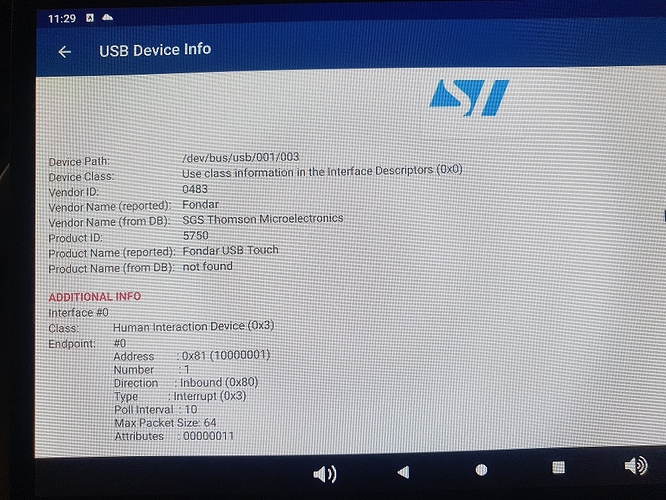 Any tips how to proceed?
Sincerely,
Mika