One curious question @Frank in VIM3, are these all mentioned sensors tested?
i.e
os08a10
imx290
imx227,
imx481,
imx307,
Hi @Frank,
I have found this thread
Here below picture is provided with TBC(?) (to be confirmed ?)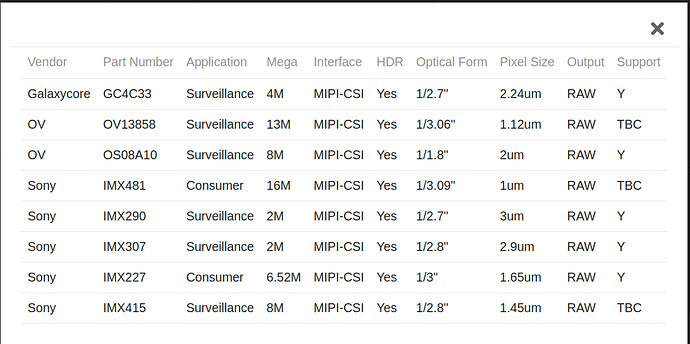 Source code contains im481,
So are there inputs for imx481?
Basically, I am now planning to use ov5640 or imx481.
Can you guide me?
@rutvij.trivedi I don't know if the vendor has tested it, but we only tested and debugged our official camera, and we haven't tested other cameras that are supported by the driver.