Hi,
I wanted to use uart_c with hardware flow control. I see that GPIO header (J4) pin 15 and 16 is directly exposed as uart_c RX and TX respectively.
I dont see uart_c CTS and RTS are exposed directly on GPIO header. But looks like pin 35 and 37 are multifunction pins and can be programmed to use as uart_c CTS and RTS respectively.
If this understanding is correct, Can you please help me on how to program GPIO header pin 35 and 37 as uart_c CTS and RTS?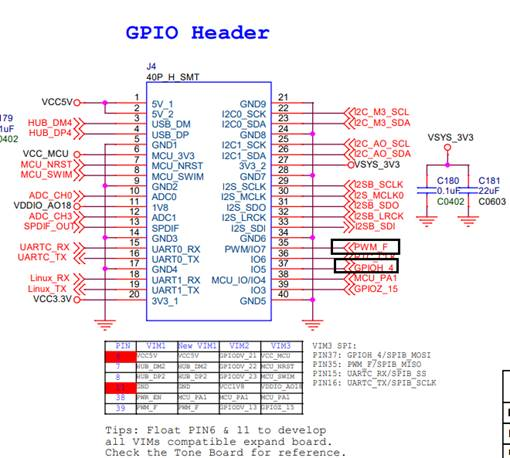 Thanks,
Mandip