Hi Khadas team,
(@numbqq @hyphop @Frank and @Terry )
I've started to explore a topic to turn VIM3/VIM3L into powerful signal processor as seems that SBC and Amlogic chip is much better suited for that rather then Raspberry PI4 due onboard NPU and built-in audio-codec.
And it would be much appreciated if you can give some answers and guidance on that long way.
I'm inspired by another projects which really does exists for RasPI (Elk AudioOS https://elk.audio) and GuitarML/NeuralPI https://github.com/GuitarML/NeuralPi
From my perspective if I could make NPU to run the same - it would be really great.
But the target is a bit difficult to reach as there are some steps needs to be taken
1/ Adopt Xenomai and Elk audio project (realtime linux microkernel ) to Amlogic chip
2/ Adapt Amlogic audio drivers to RTDM (realtime driver model) in Xenomai taking other as example - https://github.com/elk-audio/rpi-rtdm-audio-driver
3/ Attach some ADC/DAC hardware to I2S bus.
and etc…
So to just explore possibilities without going into much HW changes - I'm planning to tryout SPDIF IN/OUT ports on VIM3/L SBC and luckily all that available on 40 pin header
SPDIF out is already there, but for SPDIF I wanted to change PWM_F pin into SPDIF IN - could you please let me know what needs to be changed (u-boot, dts, smth else) to change this pin into SPDIF mode ?
Also there is a DAC already on board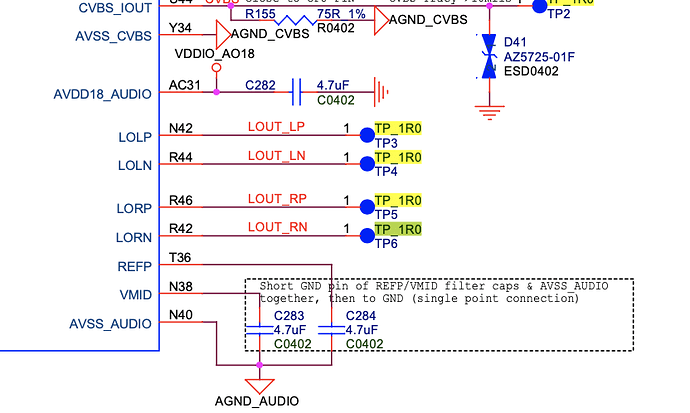 Does it only work in balanced mode or can be switched to unbalanced ? Do I need just to get an output signal from TP(3-6) pinounts on a board ?
More questions will follow…

Many thanks in advance