Which Khadas SBC do you use?
VIM3
Which system do you use? Android, Ubuntu, OOWOW or others?
Ubuntu 20.04
Which version of system do you use? Khadas official images, self built images, or others?
Khadas official 20.04, emmc flash using amlogic burning tool
Please describe your issue below:
Hi,
Please find an image of the error received when flashed: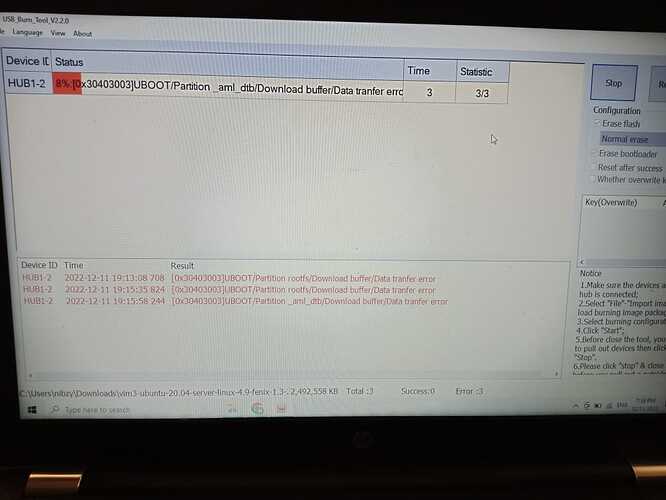 Can you please let me know why it occurs and how I can fix it.
Thank you