by the way, this is the only eight-core processor on the market
@Vladimir.v.v That is actually not true,
Check these SBC which also have octa core Arrangements,


http://www.lemaker.org/page/hikey.html
https://www.friendlyarm.com/index.php?route=product/product&product_id=206
http://www.lemaker.org/product-hikey970-index.html
I remembered better , Nvidia Shield
what we are talking about, for different tasks, I'm talking more about tv box

ok, I understand your point, but all those other boards have a little something missing,
the one that you dropped the link, there 1/8, I wonder what it is for?



could you be a bit more specific, the one with octa core and 1 gig RAM ?
this one?
Yes, you understood correctly
It is not near the s912 according to the characteristics
I don't really know, maybe crypto mining with CPU ?
yes that is true it has less RAM, but I gave those points to show that there isn't only one octa core SBC

I understand you, I'm still in terms of TV boxes, I'm sorry
Oh ok, then in terms of TV boxes, I guess it is rare to find a Octo-core one…, thanks for reminding that

Yes, I'm thinking about my own, there is Nvidia Shield, but it has a decent price for the brand! there by the way the fan is very quiet!
Yes, quite powerful and has a massive GPU, no wonder you can play whatever game you want on it

also no problems when you are doing video playback either.
just for mining just right


Yes, get 2/3 a dozen of A53 core for 30 bucks

The VIM2 with its S912 is effectively dead in the water unless you are happy to run an old Android. It is relatively slow at 1.5ghz and has thermal issues which mean that if you push all cores hard it will probably drop lower than that (the very reason why AMLogic who advertised the chip as 2ghz capable locked it in firmare to 1.5ghz). The extra cores are rarely of benefit in any real world scenario. AMLogic abandoned it practically at birth, it has an obscure GPU which means it will be the last chip to get mainline support for graphics - and the wrapper that allows access to the GPU in Linux is slow and buggy.
In face to face tests it isn't faster than the VIM3L with s905x3.
There is literally no reason to choose the VIM2 over the VIM3L, the VIM2 was strangled at birth by the choice of S912 as its engine.
Shoog
basically your saying, S912 has really bad performance and a face only amlogic could love

I still have a S912 box running Coreelec as a media and tvheadend server, and it works well. I bought it because of Khadas vtv board which it still runs. So its fit for purpose if that purpose isn't that demanding.
I would have been better with a s905x2 box at the time and it would have saved me a heap of headaches. I now use a s905x3 android box as my main media player and it really does a better job than the VIM2 which previously did that duty.
Since the VIM2 is more expensive than the VIM3L I can't muster up a good reason to buy the VIM2 unless you have to because you designed an end-product around it (which is probably the only reason its still on the market).
Shoog
See this kinda shocks me hearing this.
i got a u2c cheapie box off amazon and it runs good, the part that i like best about it is imo the graphics of that box look better then the 905X2 and X3 boxes i have thats why i questioned it.
I figured if this cheapie 912 box ran this good the Khadas unit should run better or atleast be optimized better then the cheap one ($40) 3/16 ram/rom
I gave it to a friend and he just loves it, almost makes me want to get another one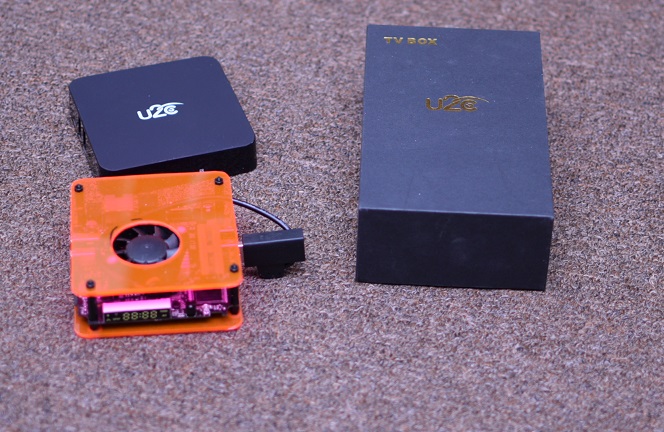 you can't compare a TV box and an SBC, because on an SBC not only can you do the same things as a TV box, it is more hackable and modifyable, you have those Glorious GPIOs and breakouts to power the device, you don't get that level of customization from a TV box so technically its not so easy to compare,
Not to mention the ease of testing Various OSes, like Ubuntu linux distros, FuchsiaOS etc.
Coreelec is good everywhere, vim3 is especially good!