Hello there,
Ive been reading the instructions how to create a bootable sd card, but Etcher is throwing the error bellow, saying not a bootable image. Rufus is throwing the same error…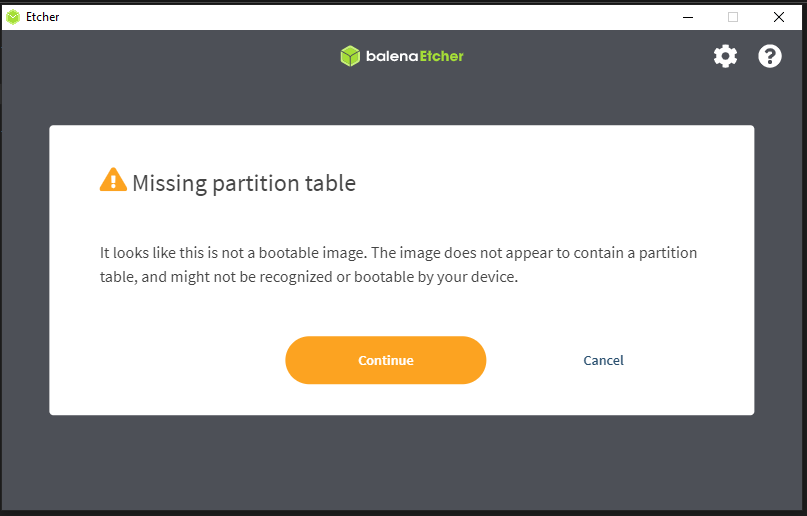 So I downloaded a tool called Burn CD Card Maker v2.0.3 to transfer the img file to the sd card.
Plug in card, press and hold power press reset count to 3 and release power…all OK…
I am following the steps from topic Boot Images from External Media | Khadas Documentation and I am passing the first loading screen with Android logo, but the second screen with 4 color dots (or smt alike) is staying forever and doing nothing. I waited around 5-6 hours over night to complete but in the morning it was where I left it.
I dont want to use krescue and boot from internal storage. I need a separate OS that I can use from the SD card.
Downloaded raw iamge and non-raw iamge from the Khadas ftp download portal - both showing the same error like in the picture.
I am also testing an Android image from Odroid website with Etcher - no errors there - image is recognized and burned to the sd card, so the Etcher application is working fine.
What could be the problem? How can I create a bootable sd card and isntall Android on the VIM3L device?
Thanks!