Which Khadas SBC do you use?
VIM3
Which system do you use? Android, Ubuntu, OOWOW or others?
Ubuntu ,
Which version of system do you use? Khadas official images, self built images, or others?
Image file : vim3-ubuntu-20.04-gnome-linux-4.9-fenix-1.3-221118-emmc.img.xz
Please describe your issue below:
I try to follow below step, but I can not run.
https://docs.khadas.com/products/sbc/vim3/npu/npu-prebuilt-demo-usage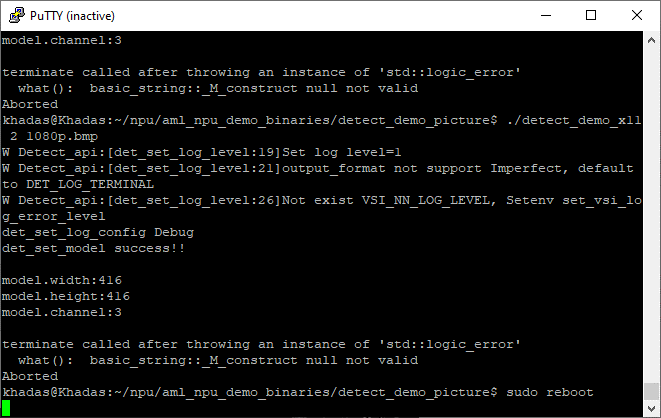 Could you please advise?