The Tone Board is sold out !!!
When will the new stock be coming in?
Hi, we already working on new batch, can be ready in the end of this month.
BTW, we just change the status as Presale now: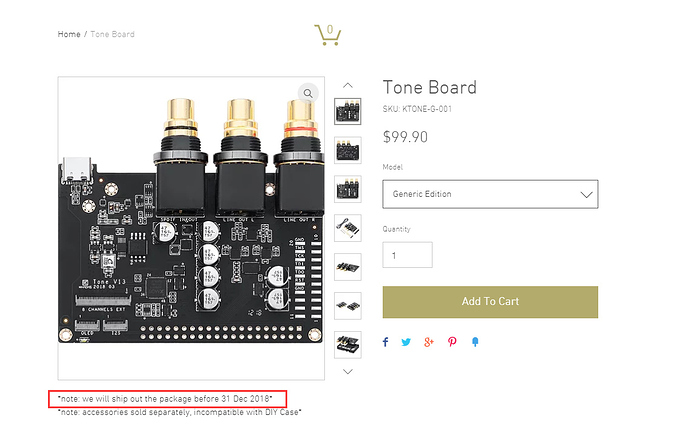 Have fun!
Hello,
I'm new to the forum. I know you will be restocking the Tone Board soon. I was wondering if you will be sending more to Amazon also? On a more technical question, if I have the generic edition of the Tone Board connected to a Windows pc and send it a signal through the spdif rca will it stop streaming audio from the usb and will this work the other way too?
Thanks,
Rob