@Gouwa maybe you know what could be going on. I check with several people who have the exact same setup as I do and they get the option to set in Roon Native DSD. I have 7 endpoints, with 7 different DACs and all show Native DSD except the Tone 2 Pro. Everything else works great. MQA files are being decoded perfectly fine. It's just DSD being converted to PCM.
This one example of another user with the same setting that has the Native DSD option.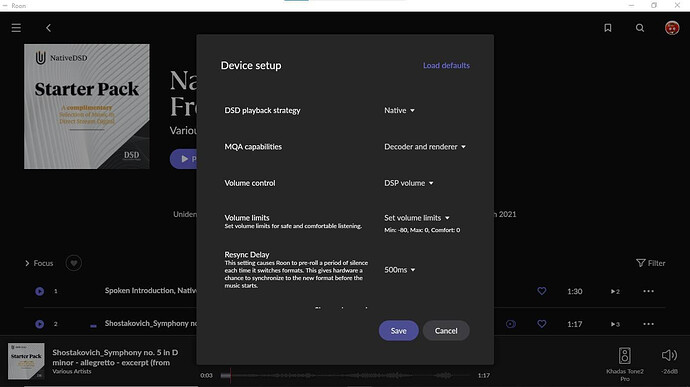 Furthermore, I tried connecting to my Mac, and Allo USBridge, Pi4 and Pi3 and in none of these gives me the option to select Native DSD.