Hi,
I have made a boot menu for amlogic devices so it can boot multiple OS and the user can choose the OS to boot after powering on the device.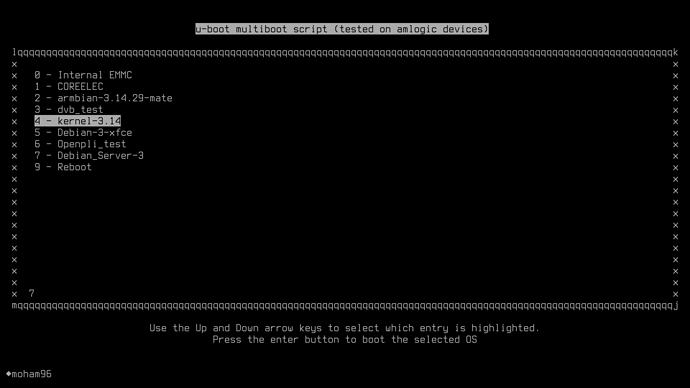 The project works flawlessly, but, I want to ditch the amlogic kernel 3.14.29 and use the mainline kernel instead. But I have two problems
1- u-boot tools (fw_printenv and fw_setenv) don't work since the the /dev/env no longer exist in mainline Linux.
2- Can't set Ir remote since the /dev/amremote no longer exist in mainline linux
Have anyone tried to setup ir remote control and u-boot tools(fw_printenv and fw_setenv) using mainline Linux ?
PS: I don't have khadas vim but since the project works on any amlogic board I thought I'd ask here
Thanks