Hi,
After unpacking my VIM1S and connecting the serial debug console, I could see the booting of the OOWOW. When it was booted everything I typed was rubish. So I couldn't do anything.
With the help of the OOWOW hotspot I could program the linux on the emmc. When I was connected to the hotspot I could connect with putty and install linux. So my characters arrived correctly.
When the linux is booted with the serial debug console connected my keyboard characters still don't get shown correctly.
On the picture below I typed 2 letters (2times, "k" and "l" if I am not mistaken) but I only see strange characters.

Here are the settings of the putty that I use: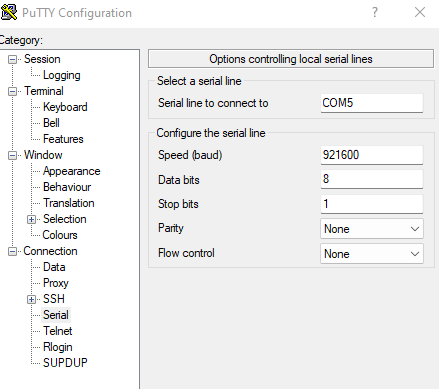 I also tried to use secureCRT 9.3 but this gave me the same result.
For the communication I use the USB-RS485-PCBA from FTDI
What am I doing wrong?
Kind regards