Which Khadas SBC do you use?
VIM3 Basic with M2X WWAN Extension
Which system do you use? Android, Ubuntu, OOWOW or others?
Ubuntu
Which version of system do you use? Khadas official images, self built images, or others?
vim3-ubuntu-20.04-gnome-linux-4.9-fenix-1.1.1-220725-emmc.img, and "apt full-upgrade" last week
Please describe your issue below:
I set up the 4G module according the documentation khadas. I have the network but I found the errors in the log dmesg, and after several hours the network will disconnect and reconnect. And the network speed will be slower. I tried one solution to add "vm.min_free_kbytes = 32768" in "/etc/sysctl.conf", this delays the occurrence of the error but not permanently solve the problem.
This error occurs immediately when the memory is occupied. Looks a bit like a memory leak in the network.
I found some discussions on the similar issue on Raspberry Pi: "eth0: kevent 2 may have been dropped" is still here · Issue #309 · raspberrypi/linux · GitHub
Post a console log of your issue below: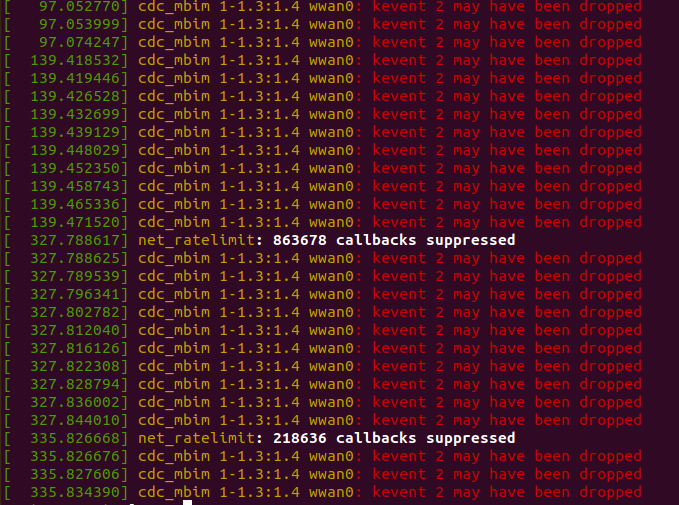 Could you please help me to fix it? Thanks in advance.
@Frank @numbqq