Ok so I was having some trouble with my new Mind so I tried to reinstall Windows 11 but I got this error message that says it can't install Windows and that it needs to restart. Unfortunately when I hit "OK" it just restarts and then gives me the exact same error prompt over and over again leaving me in limbo.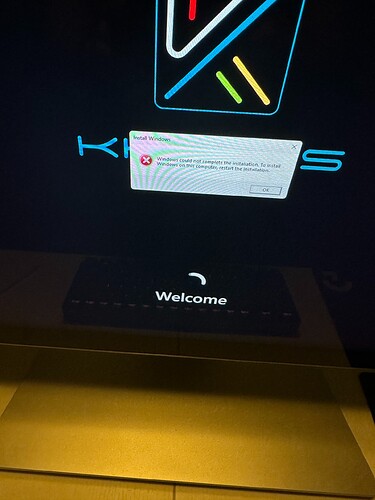 I've been on customer service with Windows but they don't have any idea how to reach the bios or the bootdrive. I keep trying to start a repair install but I simply can't get past this error prompt.
I do have access to cmd prompt, but that's about it.
Do I need to send this back for repair? Do you have any ideas on how to restart the installation process?