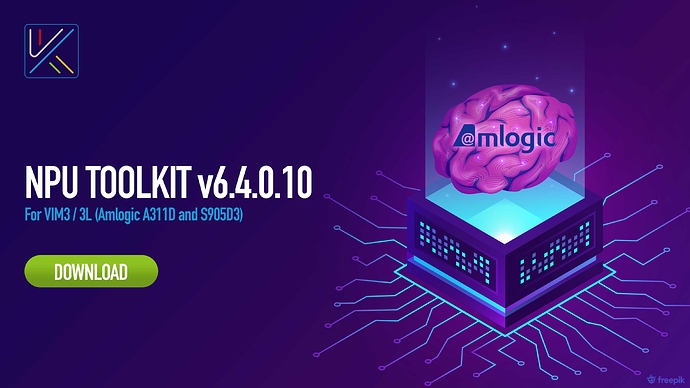 Thanks to the hard work from @numbqq, we now have an updated version of our Amlogic NPU Toolkit for both VIM3 (A311D) and VIM3L (S905D3).
You can download it from here: https://www.khadas.com/npu-toolkit-vim3
Changelog:
Supports more platforms (Pytroch and Keras).
Updated Tensorflow version to v1.13. This means that you can use newer functions.
Added an important document called "Supported_Layer_List_191125.pdf". You can check your graph to determine if there is an unsupported neural network layer.
Support for more neural network layers.
Warmly,
You Jun from Khadas Team