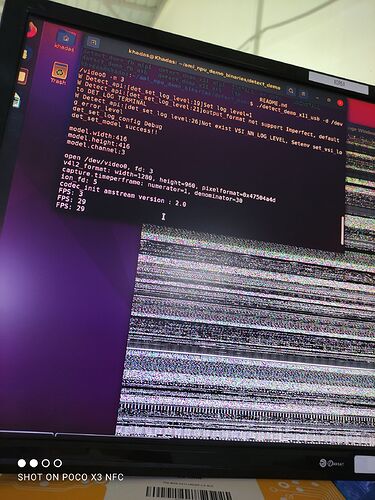 I am trying to run the camera demos, I installed latest Ubuntu 20 v0.9 20200530 and did apt upgrade & do-fenix-full-upgrade.
Now I can run inception & image but when I run the camera detect demo, I get noise as in the picture.
I tried in both x11 & fb modes.
When I use the guvcview app I can see the camera output and can play with settings
Sometimes I change the settings and try again then I notice that the output change as I get corrupted still correct images with noisy sections of the image
I use Logitech C505 USB camera and Microsoft LifeCam Studio FHD Webcam
I also tried tengine with no success with no video output at all.
I generate the yolov3_UINT8.tmfile as with wiki and I also tried an already generated model from tengine models zoo but only image recognition works. Video fails. I attached a pic too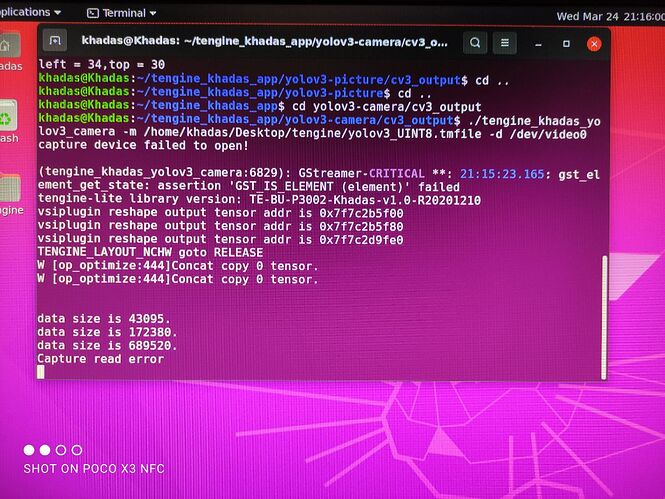 Please help as I am out of options to test