MRegister .mark on which contacts to put a jumper? thank!
Hello, see here.
M register is on the bottom of the PCB…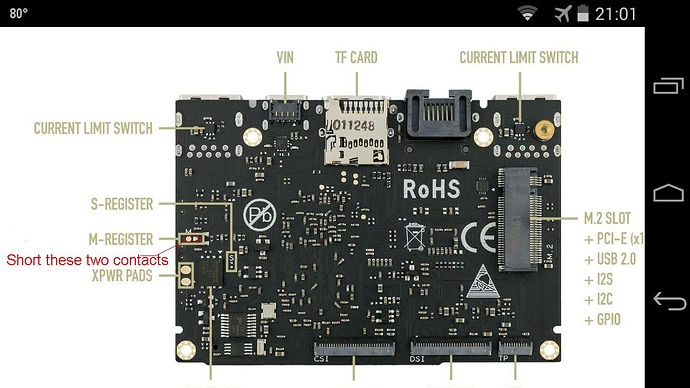 Easiest way to get in to Update mode is TST mode, see
here
.
I have everything in order so far! but at any time it may be needed! Thank you very much!
After turning on MRegister Mode, how can I download an Android Pie image? I cannot enter to the TST update mode. Thank!
short the M register and power on the device by connecting it to the computer with windows and use the Amlogic Burning tool from this post

Flash the lastest android image.
Done.
Hello! I can not understand the sequence of actions. Is it right to do so? Step 1 - close the contacts of the M register; Step 2 - connect the computer and VIM3 with a UCB-C cable; Step 3 - click the Reset button on VIM3; Step 4 - Turn on Amlogic Burning on my computer; Step 5 - after detecting VIM 3 by Amlogic Burning, activate the firmware of the device. This is the correct order? Thank you very much!
Yes try this steps and report back.
yes, on the computer you will hear usb pairing, the board has decided, you can proceed with the firmware
OK. I will act, thank you very much!
Hello! I tried flashing VIM3 in steps but failed. I started the process on a computer with Windows 7, Amlogic Burning did not find the VIM3 board when the M register was shorted, and the firmware was not activated. The white LED is on and flashes periodically. Also, I can not flash the VIM3 board using the SD card. This is a complete failure, the VIM3 board does not give a download at all, or sometimes it loads in 5-8 minutes, while the white LED is on and blinking, but after loading the Android blue LED lights up. Did I mess up the bootloader on the board?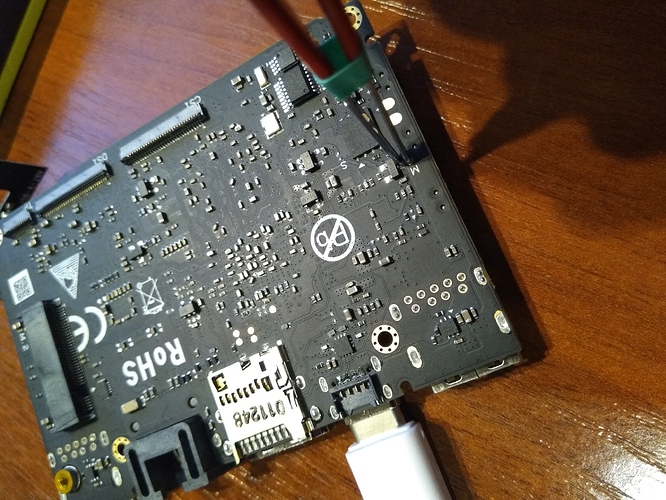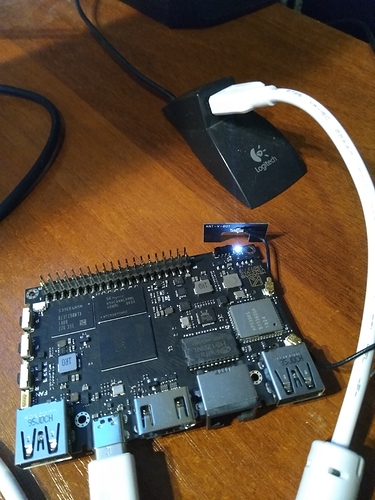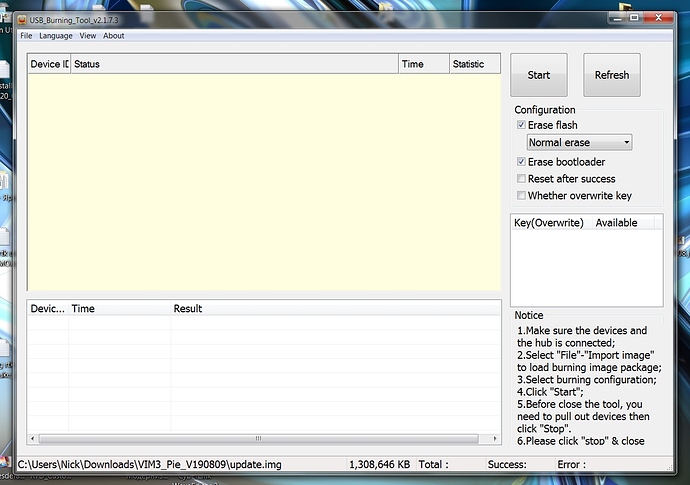 Maybe your doing something wrong here.
Try few times and the timing is very important.
The m register should be short for few counts after the board powers on.
If that's not helping that khadas support can guide you with this.
Which windows os r are you using?
Did you try changing the usb port? In the pic I see you're connecting to logitech usb hub, it is always recommended to connect to the direct usb port and not through hub.
Are you using the latest amlogic burning tool?
made firmware through the M register.
Step 1 - Run Amlogic Burning on the computer and download the firmware to it
Step 2 - Connect the VIM 3 USB cable to the computer
Step 3 - SIMULTANEOUSLY close the M register and press the Reset button for 0.1 - 0.3 seconds and SIMULTANEOUSLY release them.
Step 4 - The computer beeps HERE !! and Amlogic Burning is activated USB hub, press start to start the firmware.
The firmware completed successfully! Cool have fun! Thank!