I'm designing a custom carrier board for the Edge, so I've bought a Captain to see how the experts do it!

I already have an Edge I've been playing with, fitted with the Edge heatsink. I think there's a problem with securely attaching the heat sink on an Edge in the Captain.
The top two holes are fine: you need a longer M2 screw to go through the heatsink, the Edge board and the Captain board, but I have those in my box of random parts so that's fine.
But the bottom two mounting holes in the heatsink collide with the alignment lugs each side of the MXM314 connector, so it isn't possible to secure the bottom of the heatsink. This means the heatsink flaps/hinges away from the board very easily.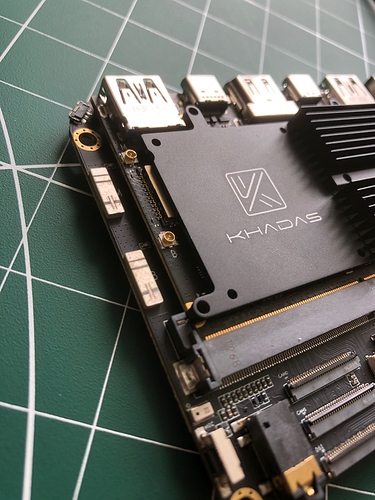 Am I misunderstanding how this is meant to work, or is it a mechanical bug with the heatsink design?