Unfortunately, no it's not working.
Still the max is 1080P
Are you using a 4K tv with HDMI output or edp or other screen?
Can you try to delete /system/usr/resolution_white.xml and restart?
WIll reflash and test on my 4K tv later today.
Yes, I'm using 4K TV with HDMI but no 4K resolution in display settings.
I'll try your advice later and give you feedback.
I deleted resolution_white.xml and rebooted but still no 4K in display resolution
Hi
I went back to v1.4.
for me much better.
without magisk, more fluid responds better to the khadas remote control and the rii8.
thank you
Hello, i have Iffalcon K2a 55 inch android tv. Can i install this firmware. Can you help me how to create boot image in pen drive
And how on earth do you plan to put this firmware on your tv?
This firmware only works on the Khadas Edge-V that uses a Rockchip RK3399 six-core CPU.
Your tv uses a quad-core CPU from a different manufacturer with different components.
So this is the second Firmware ive tried on my Edge-V rig so far and i think the image quality actually looks better with this version then the stock and first one i tried.
So far everything is working
Question: when i add say a bluetooth game controller when i added the PS4 controller i could not get it to do anything with the box, it would pair but it couldnt navigate the box or any games. The Xbox controller would do everything.
Ive had this happen on other boxes and i was wondering why? do the PS4 and Xbox use differnt bluetooth versoins? 4.0 and 5.0?
Hi
USB PS4 controllers work on Android 9 but only Android 10 has the kernel bluetooth and Sony hid changes to make the PS4 bluetooth controller work.
I will try to port some PS4 changes I see in the Linux kernel then you can help test if it makes any difference or if we have to wait for Android 10 next month where it's officially supported.
Sony uses some very strange drivers which other controllers don't use.
ok i wasnt sure why it would pair but then not function.
I was hoping there was a setting i needed to check or change
Few things ive noticed but not sure if its my board, when i boot the heartbeat light is on till i go into the settings and its off but i have to turn it back on then off, same with the fan, it will be set to low but not running till i turn it to auto then go back to low.
I got the VIM3L today and installed a firmware in the "firmware" section on the Khadas home page. It is Androidtv and either the VIM3L or this version of Android supports the PS4 controller
Can you strip the driver from that firmware and have it on hand for the next version of Androidtv for the Edge-V?
New ROM v1.6 released


I made some changes too for PS4 controllers, but it might only work in Android 10 I think.
Fix phone launcher widgets - Run after you installed and switched to your launcher with FTVLauncherX
https://github.com/codefaktor/FTVLaunchX/releases/download/v1.0.1/FTVLaunchX-1.0.1.apk
https://mega.nz/file/gQVUWShJ#I8bxDaOBPS6jZy0TbOlGftHRZpfiC_u7tW7uW3BiYzg
Kodi auto frame-rate switching
https://mega.nz/file/cVcwzIwA#r818RTOhV9XVg3ALOuqhSprDSy0YYb87JNYtcDY78Ac
App Store
Can also install Netflix app from here that works
https://mega.nz/file/VZMi1CQQ#t1JMMG581q-UDhIZtIbGiDVeXEriU-Hlj-5ZGqgxd2U
You put your whole soul into this firmware!



Torrent online, 100 gig movie, 4K HDR, Avatar, fairly extreme TorrServe settings, temperature no higher than 60 ° under high CPU load.
The picture quality is perfect!
Automatic switching of frequency / resolution at the program level.
The voice in the firmware works at 100% g10s.!
mo123,thank you for such a masterpiece on Rockchip!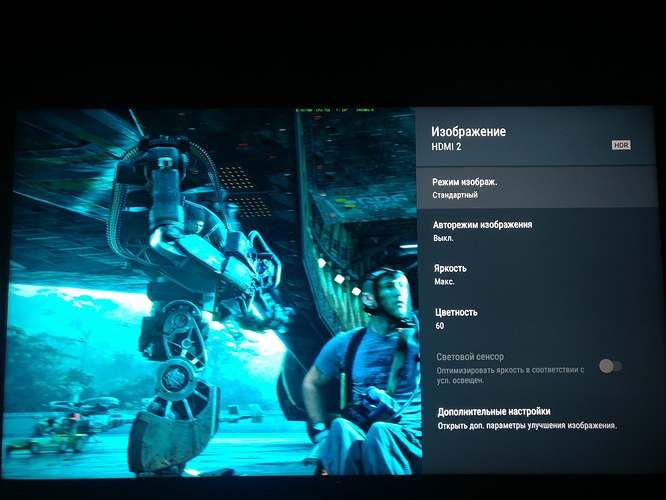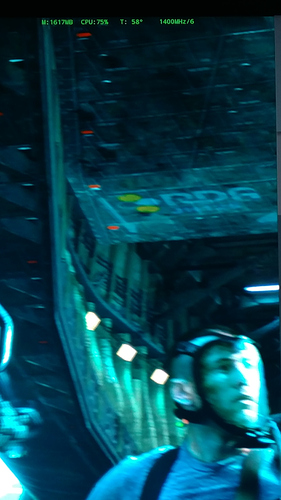 The picture quality is very cool, I like it more than Amlogic and the picture quality is very similar to Dolby Vision in HDR mode!


Hi!
Is it possible to turn on cooler 3705 in firmware 1.6? I did not find how to do this in the settings.

Thanks.
@babacoto
Settings - Device Settings -More Settings
You could also try AndroidTV 10 firmware.
I upgraded to version 10. Thanks. Still nothing…