I have successfully built and flash ASOP in VIM3 at default kernel (4.19).
however whenever in tried to flash ASOP source with kernel (5.10 or any other kernel) it does not run or boot VIM3. i have built the kernel source as mentioned on kadas website. https://gitlab.baylibre.com/baylibre/amlogic/atv/aosp/device/amlogic/yukawa/-/wikis/Khadas_VIM3#building-kernel-using-buildsh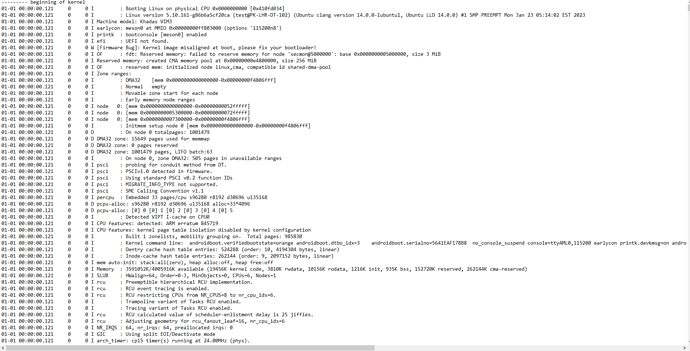 There is a issue of "kernel image misaligned at boot, please fix your bootloader" which i figure out.