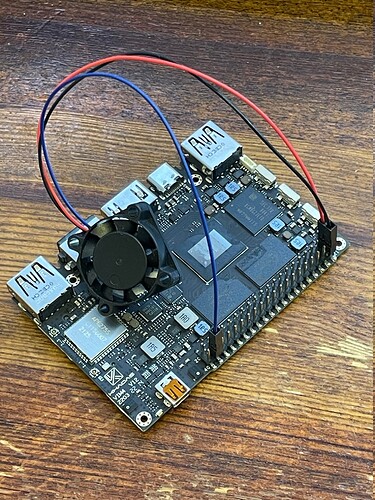 Hi, See the attached images.
I want to use the PWM fan in the picture. For this project, I won't use the Khadas heatsink & fan.
Did I connect the fan to the right pins? If not what pins should be used instead?

http://share.opsy.st/62914ae851123-05_27_2022+Cook+IMAGE+3.png
The picture in the above link is an example of how I set the temperature when the fan should start and stop when using raspberry pi. Can you give an easy example of how to handle this with khadas?
Thank you!