when I boot ubuntu Linux , for corner can not display .
I think I should adjust the overscan .
a u sure its not display problem ?
some tv display make rescaling ! plz check setting and try to change it to pixel 1:1 just scan
in some tv,ex,sony,can work.
but not work in sharp
I am having issue of overscan when connect with tv. All borders are little bit cropped.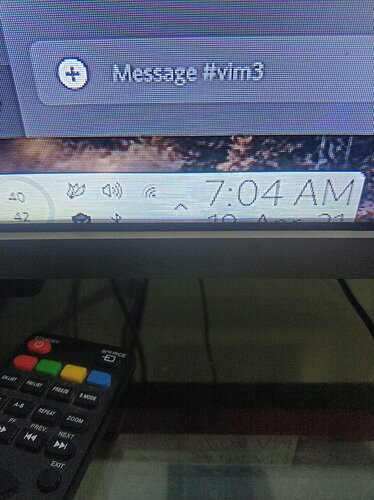 I have checked and my tv has 16:9, 4:3 and Just Scan and Point to Point, but in all cases the screen crop is not fixed.
I have tried xrandr command using archwiki tips but didn't work… I'm using manjaro Linux on emmc and armbian twister on sdcard and both have same issue.
Can you help how i can try to fix it?
I tried your recommendation in another thread as below:
root@Khadas:~# echo 10 10 1909 1069 > /sys/class/graphics/fb0/window_axis
root@Khadas:~# echo 0x10001 > /sys/class/graphics/fb0/free_scale
but running each command gives this error "bash: /sys/class/graphics/fb0/window_axis: Permission denied"
Anyone??? I would really appreciate anything here. Having lot of trouble setting this up with my main tv which is my primary display for vim
1st - which kernel version ?!
Hi @hyphop
Linux-vim, 5.11.7…it's the default mainline kernel of latest manjaro…
My current setup info is :
Linux yasirvim 5.11.7-1-MANJARO-ARM #1 SMP PREEMPT Mon Mar 22 20:22:09 +03 2021 aarch64 GNU/Linux

My problem is the borders are little bit cut on all sides

Please note that I have tried all TV ZOOM options like 4:3, 16:9, zoom1, zoom2, POINT - TO - POINT, panorama, JUST SCAN etc but the problem is not fixed
I need some software solution like output scaling using xrandr or other display driver parameters…
Edit : same problem in khadas Ubuntu mainline running from SD and kernel 5.7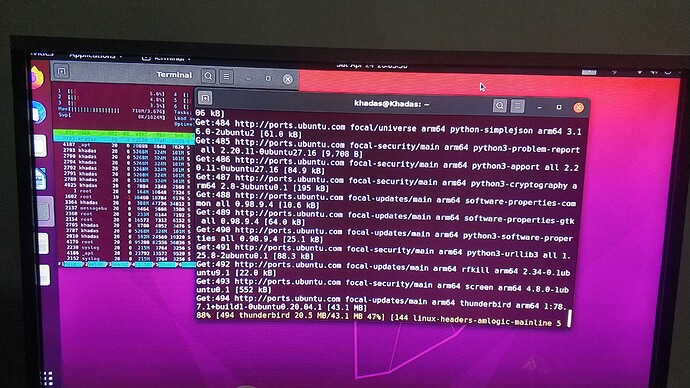 Update : RESOLVED
Using kernel 4.9 emmc Ubuntu image, the instructions below worked
root@Khadas:~# echo 30 30 1889 1049 > /sys/class/graphics/fb0/window_axis
root@Khadas:~# echo 0x10001 > /sys/class/graphics/fb0/free_scale
See below :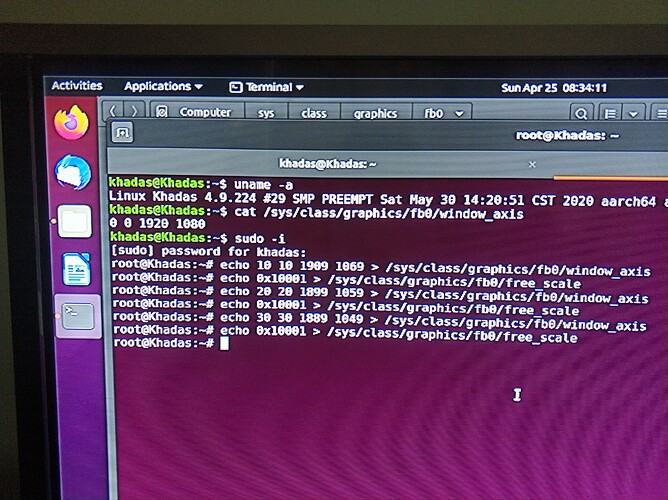 This means it's an issue with mainline kernel and panfrost probably… 4.9 legacy is fine.
Is there any plan to bring this feature in mainline kernel? Right now the 5.11 kernel does not have window_axis and free_scale variables in sys/class /graphics /fb0 /
The mainline kernel driver is totally different from 4.9 kernel, so they won't be there.
So do you have any other advice for fixing overscan on mainline?
I have tried many things through xrandr but they don't work. The only thing that worked 100% was the echo to window_axis and free_scale but these are only available in khadas 4.9 kernel and not available in mainline.
I use my vim with a tv which unfortunately does not have overscan adjustment.

I think this is working… I used it today and image adjusted somehow within the TV frame. I think I will need to tweak the values, but it worked this time.
BEFORE

AFTER

LATEST PROGRESS (everything is now visible, but some black bars still there)

Setting for above

Thanks @numbqq