Which Khadas SBC do you use?
Vim 3 pro
Which system do you use? Android, Ubuntu, OOWOW or others?
Whatever will work.
Which version of system do you use? Khadas official images, self built images, or others?
Others
Please describe your issue below:
I'm trying to put a new system on my VIM 3 and it won't work. I have tried the following two:
Latest Armbian for VIM3:
Armbian_22.08.7_Khadas-vim3_jammy_current_5.19.17_xfce_desktop.img
Latest Manjaro KDE Plasma for VIM3:
Manjaro-ARM-kde-plasma-vim3-22.10.img
I have tried copying the .img file on to the sd card and installing from within OOWOW on sd card, and when that didn't work I flashed the last KRescue on to the sd card and tried in that. I have booted into both and tried this method with the same result:
IMAGE NOT SUITABLE FOR VIM3 BOARD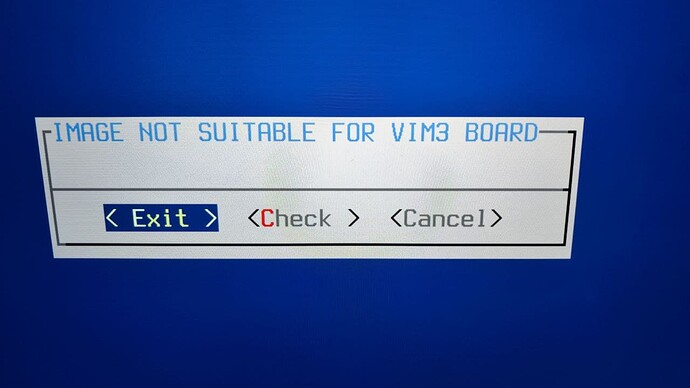 Even though these images are made specifically to suit VIM3 I am still met with error.
So next I tried flashing by USB, using multiple different versions of USB Burning Tool. This time I am facing this error. I have already extracted the file out of the .xz and have been trying to use the .img file but with no luck.
Parse burning image fail.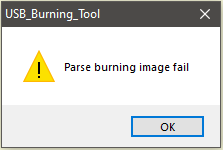 What is going on? Please, I just want to install armbian!
Post a console log of your issue below: