I flashed the android 9, and now I want to flash the aosp 11 into the VIM3, but I can't flash it as:
I can Enter the recovery mode using serial/uboot method(the run update method) or 'Keys Mode' method , it shows the following,: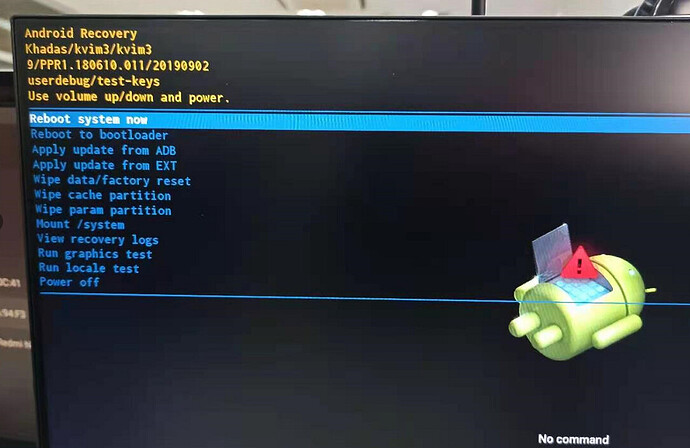 but I cannot upgrade the otapackage zip from UDiskfrom Android 9 to aosp 11, it would hint that update error.
I cannot enter the upgrade mode with M-Register method
I have fully verified that the 2 MRegister point has short connected with digital multimeter measuring. The VIM3 would just booting the Android normally as the MR is never short-connected.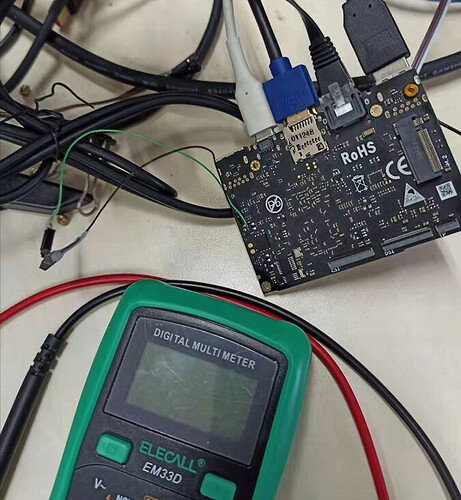 The TST method still not working.
I see the Power-LED (Blue) blink for about 3 seconds. After the Power-LED (Blue) turns OFF, the other white LED is on, and the VIM3 booting into Android
I remember that I have managed to make it enter upgrade mode once but now it does not work.
I want to flash my aosp building image, but now I don't know how. Any help?