Does the Vim 4 support Dolby vision in android 11?
So, if I'm reading that correctly; the reports on numerous sites about the dolby vision "support" are false?
From what I read dolby vision license is optional for the A311D2.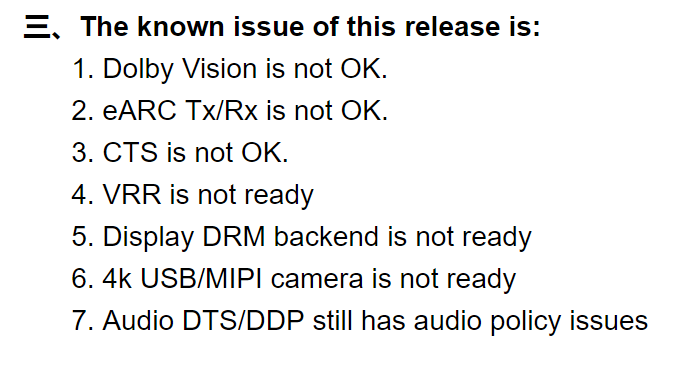 @count00zero @rome1931 The original factory of AMLOGIC has not been completed yet.