Anybudy working Android 10 os
Will be at least 5 months before Android 10 beta versions are released for RK3399 I estimate.
Other devices like the Mi Box only got Android Pie recently and will most likely only get Android 10 at the end of the year. There is actually almost nothing new in Android 10 compared to 9 that users will notice, 98% of changes are only applicable to phones.
Hi, mo123, ROM appeared!

Hi
It's from Rockchip Android-Q tablet SDK.
It's not possible to build AndroidTV firmware for it or firmware optimised for video playback.
So I can only build a custom tablet firmware in future with some changes but it should still work well.
For media playback I will continue to improve the AndroidTV Pie firmware
but there aren't many new changes developed by Rockchip or anyone else for Pie anymore.
Hello!
QT -is an abbreviation for a tablet, do I understand correctly? thank!
As @RDFTKV said, Qt is for Quince Tart, it is some food item I guess ¯\ _ (ツ)_/¯
If you are drooling like I am , because you have never heard or tasted such a tasty dessert


here is what it looks like…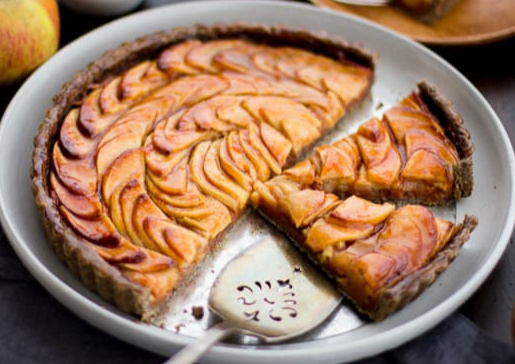 I think mo123 correctly specified Qt (Q tablet)
Continuing the discussion from Android 10 roms:
What I mean is Google makes different source code and Android OS's for tablets, tv boxes, tv's, AndroidTV media players, phones and wearable devices.
The Android-Q(Quince Tart) for Khadas Edge-V is optimised for tablets or RK3399 devices with a portable screen attached and not optimised for HDMI output to a tv for media playback.
I need Android-Q for tv boxes, tv's or AndroidTV devices to be able to build an Android firmware optimised for media playback. But it seems Android-Q for RK3399 devices only have the tablet OS optimised version available now. We can just hope it will be available in future.
thanks for clarification, now it seems clear