I find Android 12 AOSP.
The UART port not /dev/ttyS1 (VIM3 PIN ),or /dev/ttyS3.
Mapping to VIM3 PIN 14 ~ PIN 19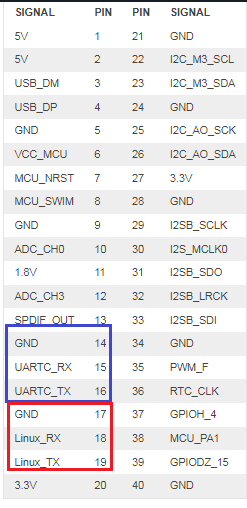 But the UART port is dev/tty in Android 12 AOSP.
Do you know how to modify the mapping table ?
Or I only use dev/tty this port . I can not use dev/ttyS1 or ttyS3 in android 12?
I have do the experiment.
ex :
VIM3 Android
Echo "A" > /dev/tty
echo A
Echo "A" > /dev/ttyS3
no echo
Echo "A" > /dev/ttyS1
no echo