Hi
Can anyone please provide a 3D CAD model(STEP file preferred) for Edge-V(V-13).
Hi @Smith
We only 2D model for all our products, and 2D with DXF file for Edge-V is available here.
Good day!
I agree a 3d model would be great for those of us that will be using an Edge for our products or even just for making a 3d printed case. But I guess having the 2D file it's just a matter of measuring the height of main components (i.e: GPIO pins, ports, PCB, and CPU/RAM modules) and extruding them to those measures
@Smith @jgalt91 I made a 3D model a while back for building some stuff. You're welcome to use it. Do re-check the dimensions with your actual Edge-V though, it was made in a hurry.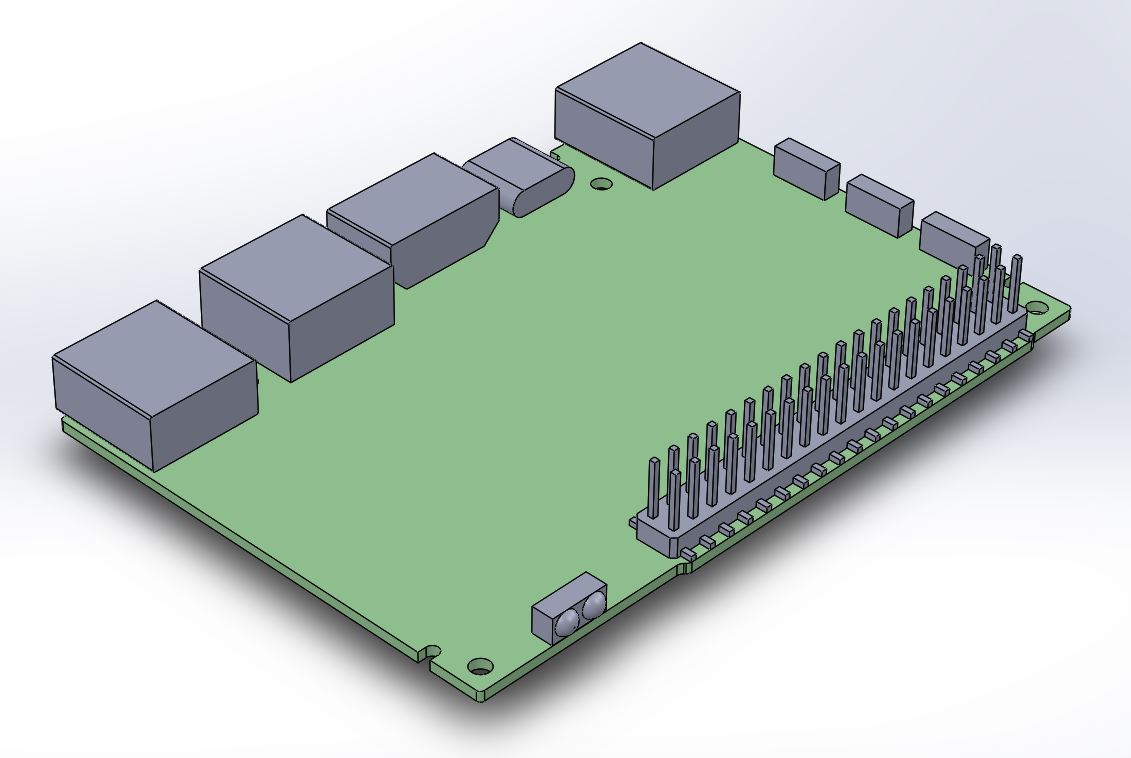 Download:
.step file
Thanks for co-operation Guys.
3D model is helpfull…Thanks a lot @tsangyoujun