Summarised from: https://www.indiegogo.com/projects/khadas-edge-rk3399pro-hackable-expandable-sbc/x/19469127#/updates/7
A surprise for all of you is the "Juice Board" for the Edge-V, that will allow it to connect directly to the Lithium Polymer Battery! We've been having a tough time with the juice board, as battery boards are rather complex. However, we hope this will make our Edge-V even more versatile and capable!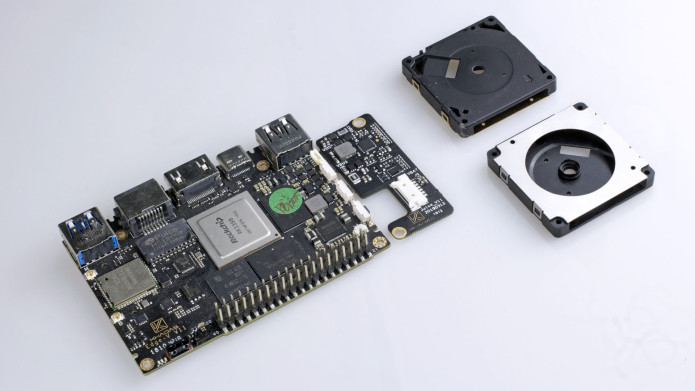 Also in the photograph (right-hand-side), are the new moulds for the 3705 Cooling Fan, which comes in black, because black is cool. It comes with a silver metal shield (not gold, as previously photographed).
Below are schematics for the Edge v14 and Edge-V v13, which have already been sent for production during the start of this month. Final shipping schedules will be updated towards the end of April.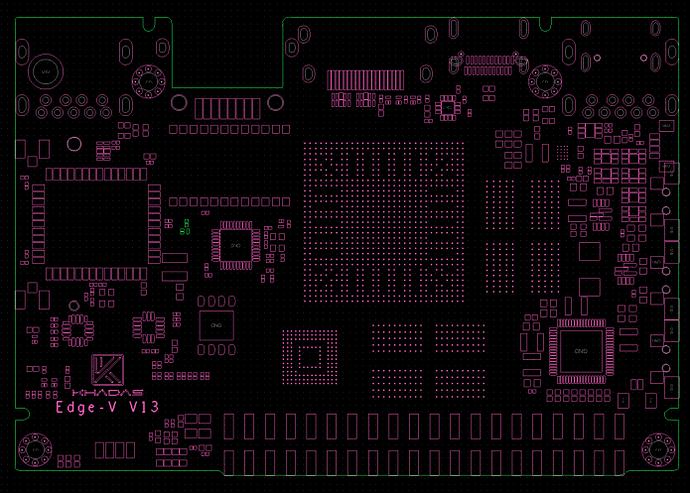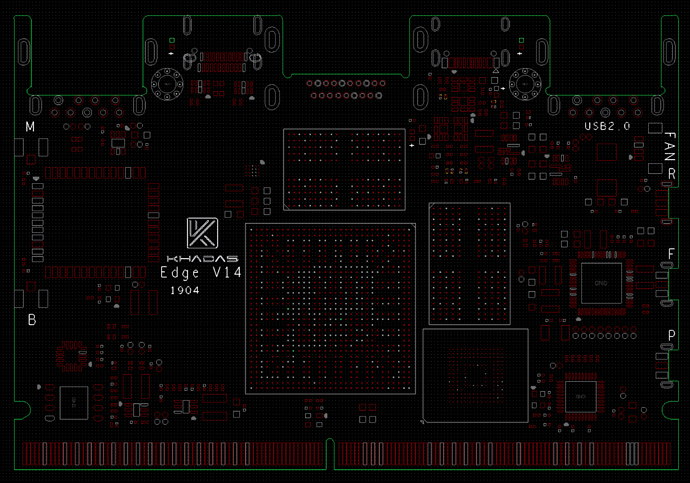 Sorry to keep all of you waiting, however quality is really important to Khadas; we want to do our best to ship a reliable product!
Thanks again for your support!
Khadas Team
---